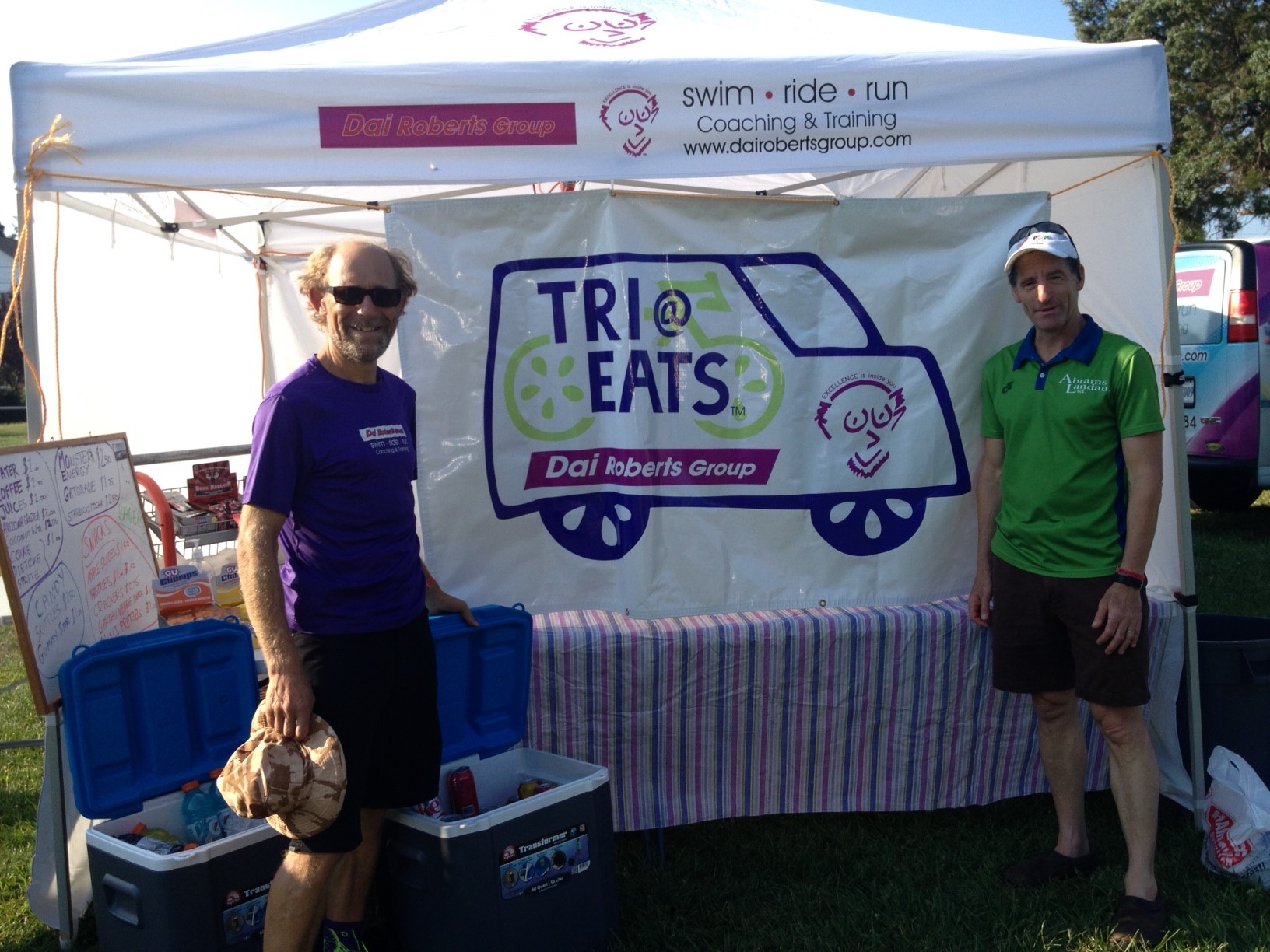 Colonial Beach Weekend Racing – Virginia Triathlon Series Joins Forces With the Family YMCA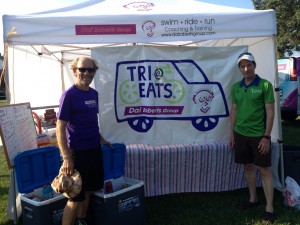 After a hiatus of several years, Doug Landau returned to race on the Potomac River at one of his favorite Virginia venues.  With the folks at Set Up Events joining forces with the Rappahannock family  YMCA, the 30th annual running of the Colonial Beach Triathlon was sure to be a hit.  The Triathlons held Saturday and Sunday are now part of the Virginia Triathlon Series.  With "something for everyone," there were relays, military categories, and an "AquaVelo," for those who only wanted to swim and bike the Olympic Distance course.
Doug and Virginia Beach multisport coach Dai Roberts (above, left) compared notes at packet pick-up for the Virginia Triathlon Series (VTS) Colonial Beach tradition.  The Dai Roberts Group has clinics for athletes of all levels.  With VTS event managers from Set Up Events helping with timing and logistics, experienced volunteers, and a safe venue, race director Terry Mclaughlin, from the Rappahannock YMCA, agrees that the weekend's events are sure to be fixtures on the Mid-Atlantic MultiSport athletes' calendars.