Hagerstown Duathlon Series and 5K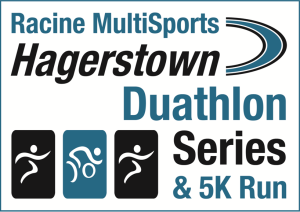 Mark your calendars for Saturday, October 12, 2013.  That's the date of this year's Hagerstown Duathlon Series in Hagerstown, Maryland.
The schedule for this three-race event is:
8:30 am:  Youth Duathlon – Run .35 miles / Bike 2 miles / Run .75 miles
9:30 am:  Sprint Duathlon – Run 1.9 miles / Bike 10 miles / Run 3.1 miles
Click here to find out more and register.
This event is of particular interest to Herndon triathlete and attorney Doug Landau, since his Maccabiah teammate and manager, Lisa Levin Reichman, was the Women's winner last 2 years! Doug will be participating in the Hagerstown event in preparation for the USAT National DUathlon championships. In a bit of friendly competition, Doug, of course, hopes to beat Lisa!  He may even do the 5km beforehand in order to get in some "over-distance training". Stay tuned!