Fairfax Law Foundation Run for Justice 5K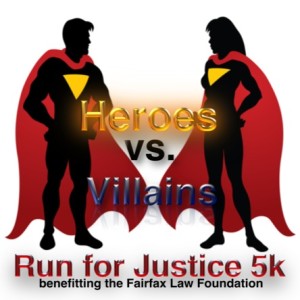 Herndon attorney Doug Landau, of the firm Abrams Landau, Ltd., will be running in the Fairfax Law Foundation's Run for Justice 5K on Sunday, April 7, 2013 at 9:00 a.m. at Fairfax Corner in Fairfax.
Never one to pass up the opportunity to put on a costume, Doug will continue his long-standing support of the Fairfax Law Foundation by participating in this fun event.
The mission of the Fairfax Law Foundation is to serve the community by:
Providing legal and other assistance to the indigent and those with special needs;
Providing law-related community education programs; and
Promoting access to and improvements in the justice system.
Doug looks forward to talking the talk, walking the walk, and even running the run – for Justice! It is not too late to register for the Run for Justice!  Visit Fairfax Law Foundation's website for more information.