AARP Dulles Annual Fab 50s Classic Car Show hits downtown HerndonARP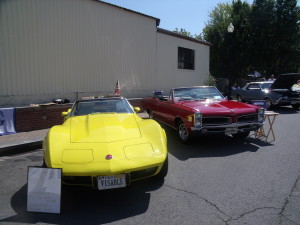 Arriving at the Landau Law Shop on a Saturday, injury trial attorney Doug Landau expects downtown Herndon to be fairly quiet. However, the Triathlon Trial Lawyer was surprised to see yellow Corvettes and other classic cars arrayed all along the streets around the Municipal Center and Herndon Courthouse. The reason ? The Herndon Classic Car Show on September 19th, 2010.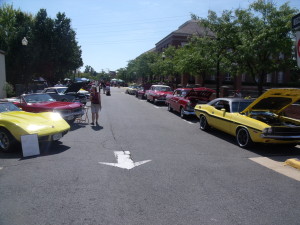 Showcars stretched as far as the eye could see at the intersection of Lynn and Station Streets in downtown Herndon. The weather was beautiful and the crowds came out to see (and talk) automotive history, mechanics and artistry. The AARP Classic Car Show was free with door prizes, a silent auction, entertainment, awards and live music ! Event proceeds were given as scholarships to local nursing students.