DC Runners Will Soon Take the Heat
Athletes lawyer Doug Landau is a member of the DC Road Runners Club and the Trial Lawyers of DC. But, Landau does not employ "runners" and deplores those lawyers who do.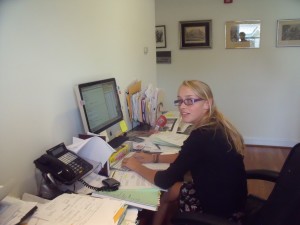 "Runners" in this context are unscrupulous people employed by unethical lawyers to "chase" cases and be "runners" for law firms that do not get clients the "old fashioned way" – by earning them through hard work, good results and honorable conduct. "Runners" are "ambulance chasers" in the true sense of the word. They are paid by certain doctors and lawyers offices to listen to police radios and find accidents right after they occur, in an attempt to reach vulnerable and confused victims. And when that doesn't work, they will even follow the ambulances to the hospital and solicit victims at their hospital bedside! Remember Danny DeVito in the movie "The Rainmaker" ? The runners receive payment or a commission from doctors and lawyers for every victim they steer toward their offices.
This practice had been outlawed in Virginia four years ago with the White Collar Insurance Fraud Amendment Act of 2006, but almost nothing has been done to enforce the amendment since then. For this reason the DC Council is scheduling a hearing on the Metropolitan Police Department's enforcement (or lack thereof) of the law that restricts runners and limits the availability of police reports for them to abuse. If it were fully enforced, the consequences for those convicted could be up to a $50,000 fine and 15 years in prison. We at the Landau Law Shop adamantly oppose this deplorable practice and plan to do everything in our power to see consequences come to those involved. If anyone out there has a client who has recently complained about being solicited within days of a DC auto accident, would you please give me a call, as we may want to have a few of our clients testify about the ongoing problem of unwanted solicitation. You can contact me at (703) 796- 9555 or visit my Landau Injury Law website.