Running for Physical Therapy scholarship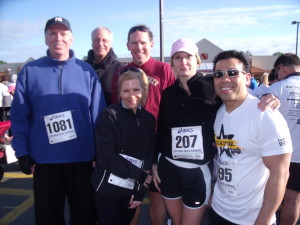 Ever since his pre-law studies at the Boston University Sargent College of Health & Rehabilitation Sciences with Physical and Occupational Therapists, Herndon Reston trial lawyer Doug Landau has had enormous respect for PTs and OTs. To this day, gifted PTs and OTs have helped injured and disabled ABRAMS LANDAU clients return to work, sports and the activities of daily living ("ADLs"). For this reason sports medicine enthusiast Landau needed little coaxing to sign up for the first "Rockstar Run" on an out and back course in Burke. In order to prepare for the USAT National Duathlon Championships the next week, Landau rode his bike along the rolling Burke Course before the start for a "brick" workout that he hopes will keep him from accidents or injury in Richmond.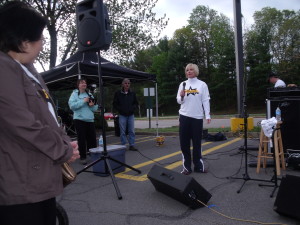 Therapist Jo Burton is putting on the run with Potomac River Running, which held registration in its Burke Centre store 200 yards from the starting line (!), for a fabulous cause. The net proceeds from the 8km running race and 1 mile fun run/walk will be donated to the Celebrate Cherie Scholarship Fund to benefit students who wish to attend physical therapy school. It is in memorial to a PT at Commonwealth Orthopedics. This PT died very young of a rare cancer. Her favorite saying was "Party Like a Rock Star!" Several hundred runners, racers and walkers showed up for the inaugural event. Landau hopes that this Burke Center race will become an annual event and that it will raise lots of money for Physical Therapy Scholarships.