Injuries caused by dangerous and defective sports products find tough going in Virginia and North Carolina courts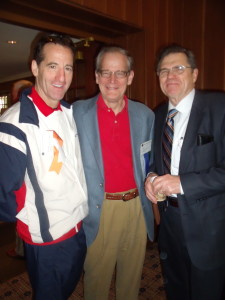 The neighboring states of Virginia and North Carolina are very business friendly, especially when it comes to products liability laws. Both Virginia and North Carolina still cling to the outdated notion of pure contributory negligence. In other words, any fault that may have contributed to the happening of the accident, is fatal to the injured product user's claim. It is irrelevant whether or not any misuse was reasonably foreseeable. If the Defendant product maker, seller or supplier was 90% to blame and the injured consumer was 10% careless, then in both Virginia and North Carolina, the injured person can recover for none of their damages or losses, even in a catastrophic brain injury or permanent disability case.
Most other states have adopted a modern approach that allows for comparing so that the claim can go to the jury, with the trial judge then reducing the amount recovered by the parties' respective culpability. So in the prior example, if the jury verdict was for $100,000, the trial judge would entered judgment in the amount of $90,000, after reducing the jury's verdict by 10% for the Plaintiff's own "contributory" or "comparative" negligence or "fault."
Broadlands and South Riding product injury lawyer Doug Landau has always maintained that Virginia should adopt comparative negligence. Our jurors are intelligent enough to apportion blame and our trial courts are well able to enter and enforce judgments. Clinging to the outdated rule of "contributory negligence" simply encourages insurance companies to deny claims, clog the court houses, and confuse jurors who simply want justice. If you, or someone you know, has been injured by a defective or dangerous product, please call us at ABRAMS LANDAU (703-796-9555) or e-mail us today, as there are time limits for cases involving defective and dangerous sports products.