You cannot have FOUR hands steering the handlebars – or two lawyers on the same case
Recently, Ashburn and Herndon area injury lawyer Doug Landau has been contacted by injured bikers who already have a lawyer. Some are dissatisfied with their current lawyer's work. Others cannot reach their current attorney. And still other cyclists are confused and do not understand the legal process or their present legal counsel's instructions.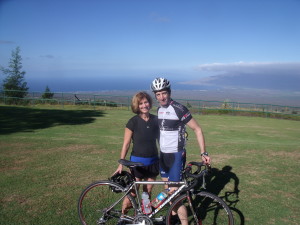 When A-V Rated attorney Doug Landau is contacted by a disabled biker or athlete or bike – car crash victim who is already represented by counsel, he and the ABRAMS LANDAU staff advise the caller to try to work things out with their present lawyer. That lawyer presumably knows the case; has invested in the claim; and, will likely have a "lien" (an "IOU") for attorney fees even if the case is taken over by another attorney or law firm. Plus, switching counsel "mid-stream" sends a negative message to the insurance company. It suggests that the client is impatient, may switch again, and that there will be dissonance on the plaintiff's side of the case. So, while the injury trial team at ABRAMS LANDAU wants to help everyone who calls, writes and e-mails, when there is already counsel retained, we decline representation unless the potential client has:
Genuinely tried to work things out with their original lawyer;
Settled up with their counsel, who may be owed money for costs and fees;
Put in writing that the lawyer is discharged; and
Have a copy of their file so that the next lawyer does not have to "reinvent the wheel" and duplicate expenses.
Cases the ABRAMS LANDAU injury trial team is currently working on that were started by other law firms include claims where the original lawyer has: retired, fallen ill, been disbarred, realized that they are not admitted to practice in the jurisdiction where the trial will be held and does not have the staff, resources or money to properly invest in the case.