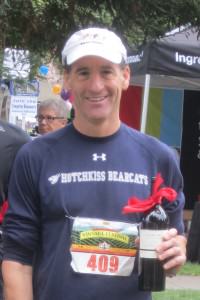 Year in Review – 2013: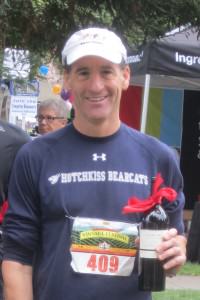 In 2013 ABRAMS LANDAU was able to help injured and disabled folks from all over the country. We won Workers Compensation cases for clients from: Virginia, North Carolina, Washington, D.C., Maryland, West Virginia, Nevada, Georgia, and other states. The Herndon Virginia law firm also helped clients in car crash, dog bite, bike accident and slip and fall cases from: Virginia, New Jersey, Florida, Georgia and the District of Columbia. And, for those disabled claimants seeking Social Security Disability benefits, we won claims for families from: Virginia, Delaware, Maryland, Louisiana, West Virginia and Washington, D.C.
Because clients will often ask for "stats," a review of our 2013 Calendar reveals the following:
There were approximately 20 negligence case depositions, with 9 days of jury trial scheduled. Four cases settled through mediation with retired trial judges. Likewise, in our Workers Compensation practice, all cases set for Mediation settled this year (as opposed to 2012). In our Worker Comp section, there were 26 Hearings scheduled, but only 6 held, all of which we won. There were 6 days of depositions of injured workers or their witnesses. As for the Federal Social Security Disability cases, there were only a half dozen Hearings this year, all of which we won.
In 2013, Herndon lawyer Doug Landau taught FOUR times for the National Trial Lawyer Organization the American Association for Justice ("AAJ") !!! This is considered a great honor, as many lawyers are never asked in their entire careers to teach on the national podium or write for the peer-reviewed journals. It is similar to a local doctor teaching for the American Medical Association ("AMA"), not just her local or state medical association !  Twice Mr. Landau spoke on the National Continuing Legal Education ("CLE") program for disability lawyers. The Herndon Reston injury lawyer also participated as a speaker in his first Webinar and was also moderator at the national convention for lawyers from all over the USA, Canada, Australia and the United Kingdom. In order to sharpen his own skills, lawyer Landau also attended over 15 days of continuing legal and medical education programs. He was selected as a"Super Lawyer" for Washington DC and Virginia, to "Best Lawyers" in America and "AV Rated" by the prestigious LEXIS/NEXIS Martindale-Hubbell. Other highlights for this year include:
Presentations on brain injury and helmet safety to: Hutchinson, Herndon, Rolling Rock & other Elementary Schools in Herndon, Fairfax and Loudoun Counties, giving helmets to all school children in attendance. Also our first "Bike Rodeo" for children and their families !
Interviewed by WTOP radio about Bike Helmet Safety
Speaker at the F.A.B.B. Annual Bike Summit, George Mason University
Sponsor: Virginia Triathlon Series, Herndon Kids Triathlon, "Put the Lids on the Kids" Bicycle Helmet Safety Program
Volunteer: Vint Hill, Warrenton Kids Triathlon, USAT DUathlon National Championships, Herndon Kids Triathlon, Fairfax County Public Schools, Rachel Carson Middle School, Centreville Road – Constitutional Law program; The Madeira School, Mclean Co-Curricular program & Science Fair judge; The Hotchkiss School (CT) – Reunion Chair, Class Agent, Newsletter Editor