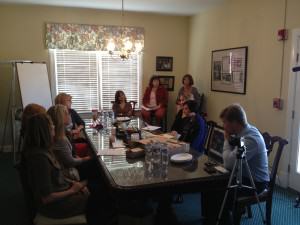 Traumatic Brain Injuries are Difficult to Prove and Live With After Crash
presents challenges for even experienced personal injury attorneys. Our clients have subjective complaints regarding attention, temper, social interactions, concentration, and/or memory deficits, yet few, if any, objective findings on standard diagnostic studies. Without the hard "objective proof" to corroborate their claims, it is difficult to prove the economic consequences of an "invisible" injury. Neuropsychological testing can fill in some of the missing information, as can testimony of family members, friends, neighbors and co-workers. These witnesses, along with the family doctor and medical specialists can help give "before and after" evidence that helps in assessing the harms and losses caused by a traumatic head injury.
Lawyer Landau advises other lawyers when he teaches for the national trial lawyer groups that it takes a lot of time, effort, and money to properly bring a TBI case to a successful resolution. If you or someone you know or care for has sustained a brain injury in an accident and there are questions about what laws apply, or you simply want the best chance to see a Fairfax County lawyer actually try a brain injury or disability case, e-mail or call us at ABRAMS LANDAU, Ltd. (703-796-9555).