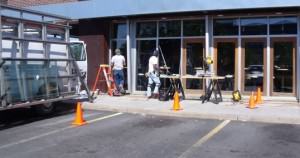 Will ABRAMS LANDAU ever DEFEND an EMPLOYER, DOCTOR or civil DEFENDANT ?
as against his costs and fees.  This can get very expensive, as proper preparation for this kind of court Hearing normally requires 10 hours of time, which at $600/hour, is why an advance of $5-10,000 is normally required for these very few hourly cases Landau will agree to accept.  The vast majority of cases at ABRAMS LANDAU are on a "contingency fee" Retainer, where the client only pays legal fees if the Herndon Reston law firm is successful.  While costs and expenses are always to be reimbursed, in most contingency fee cases, the injured clients are generally not able to advance any costs, so the firm undertakes what are "interest free loans" while the case is progressing.
In the Loudoun County saw accident case, Landau was able to save the employer from having to go to court, pay fines and from having to pay a potentially large Award.  Landau secured a settlement of less than $2,000 and also drafted a new engagement letter for this client so that all future workers engaged by them will know to get their own insurance as they are "independent contractors" and the company does not have the number of employees necessary for coverage under the Virginia Workers Compensation Act.  If you or someone you know has a company that needs advice on matters involving workers comp, injury claims, risk management, disability and defense in court, e-mail or call us at ABRAMS LANDAU, Ltd. (703-796-9555) as we may be able to help.