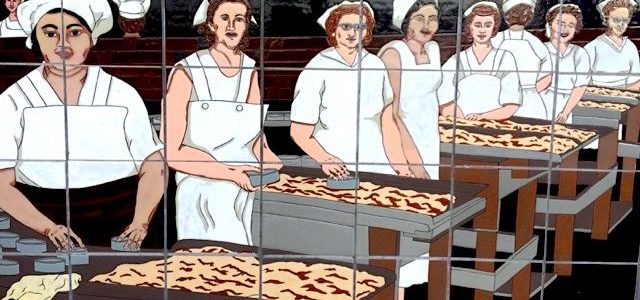 Why Are Women's Workplace Injury Cases Sometimes More Complicated Than Men's?
In more than three decades of trying workers comp cases, Lawyer Doug Landau has noticed that women's workplace injury cases are sometimes more complicated than men's. Having represented pregnant bartenders, senior caregivers with child rearing responsibilities in the home, and regular substitute teachers, Landau acknowledges how daunting it can be for women who have to juggle their health, home life and careers all at once.
For example, in one particular case, a pregnant woman was hired as a "seasonal employee" from Thanksgiving to New Years to work at a bar. The employer knew she could not drink and that she would have to leave the job near the end of her pregnancy, which coincided with the end of the winter holiday period. Plus, the owners believe that she would get plenty of tips while working, as patrons would see that she was expecting. Unfortunately, this hardworking woman fell and sustained a miscarriage. However, her emotional distress over the loss and inability to bear children afterward were not covered by the Workers Compensation Act.
In another case, a senior caregiver—who worked evenings and weekend hours when her husband was home and able to look after their kids—was injured on the job through no fault of her own. When she recovered enough to return to light duty work, the only shifts the employer would offer her were during the day, which would require her to send her children to an expensive daycare. The employer knew that under workers comp law they only had to offer work that met with the physical restrictions given by the treating doctor. The light duty job did not have to fit the injured workers schedule, nor did it have to take into account the woman's childcare needs, placing the caregiver in a very difficult position.
In the last example, a client who had regular employment as a substitute teacher was injured in a local public school. An Award was entered by the Virginia Workers Compensation Commission covering her medical treatment and partial wage loss. Prior to being injured on the job, she could take on extra classes to make more money. In addition, due to her seniority, she could also turn down assignments, which she did in order to care for her elderly parents. However, once she was released to go back to part-time, limited duty work, the school sent her a written work offer on a Friday after business hours with the requirement that she show up first thing Monday morning! The offer would also not allow her the flexibility to care for her aged parents. The school's lawyers knew that if the claimant did not show up for work, was late or did not adhere to this new mandatory schedule, they could terminate her workers compensation benefits. This client ended up moving out of state to teach elsewhere and the Abrams Landau law team was able to get her additional indemnity benefits due to her permanent orthopedic injury.
Another issue that comes up when representing women in workplace injury cases is when they cannot have x-rays, MRIs or other diagnostic testing due to pregnancy. Likewise, the inability to take strong narcotic pain relievers and other necessary drugs due to pregnancy or nursing can complicate a comp claim. That is why these cases require an experienced advocate and lawyer who regularly tries cases before the Workers Compensation Commission. If you or someone you know or care for has been injured as the result of an accident on the job, and there are questions about what laws apply, e-mail or call us at ABRAMS LANDAU, Ltd. (703-796-9555) at once.