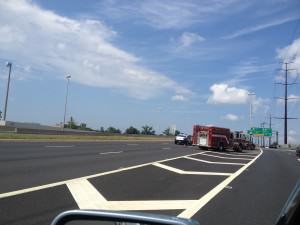 Voice-Activated Texting No Safer than Typing
an article in the Washington Post.  The results of a study conducted at Texas A&M University show it does not matter which method of texting a driver uses.  Either way, the driver is distracted.  Reaction time is slower and the driver takes his/her eyes off of the road.
Herndon injury lawyer Doug Landau continues to stress to his clients, friends, family, and community the importance of staying focused on the road while driving.
"Texting while driving (specifically tapping out a message) is legally banned in the District of Columbia and 39 states, including right here in Virginia and Maryland," says Doug. "I applaud Maryland and the District for also banning the use of any hand-held device while driving.  We need a culture shift — the sooner people embrace the idea that using a phone while driving poses a dangerous distraction, the better!"
If you or someone you know has been injured in a crash resulting from the actions of a distracted driver and there are questions as to what laws apply, email or call Abrams Landau, Ltd. at once (703) 796-9555.