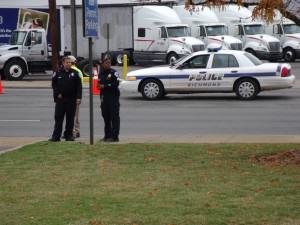 Turnpike intersection crash causes brain and internal injuries – admission of fault leads to settlement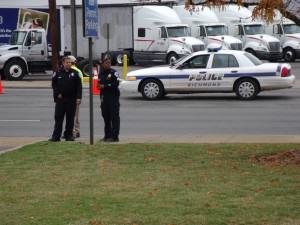 In cases where the Defendant driver is not sure if his traffic light was red or green or does not remember the color of the light at all, eye witnesses and intersection cameras can help prove who was at fault.  At ABRAMS LANDAU, Ltd., we have had cases where the Defendant and the Plaintiff are both unsure of precisely when the light changed. In some cases, following vehicles can make the case for liability (fault).  In other cases, approaching motorists, cyclists and pedestrians or perpendicular vehicles can support the injured plaintiff's allegations.  In a case recently brought to Virginia intersection crash injury lawyer Doug Landau's attention, a Defendant driver admitted he was not sure if his traffic light was red or green at the time of the Mechanicsville Turnpike intersection crash.  The plaintiff's vehicle was struck by the defendant's van.
The defendant was driving a vehicle owned by his employer and was acting in the course and scope of his employment.  Therefore, the employer's insurance policy provided coverage.  Two witnesses stated that plaintiff had a green light.  The plaintiff suffered a brain injury and multiple internal injuries.  The plaintiff was taken to the hospital and stayed for 26 days.  The plaintiff alleged that he suffered internal injuries, a brain injury, underwent two surgeries and had to go to a rehabilitation hospital as a result of the accident.  The defendant admitted liability for the accident, but defense counsel contended that plaintiff's brain injury was not as severe as he claimed.
The plaintiff alleged he sustained subdural hematoma with a brain injury that necessitated rehabilitation and resulted in cognitive deficits. The plaintiff also sustained herniation of the spleen, stomach and colon into the chest cavity due to a traumatic diaphragmatic rupture.  Additional injuries  claimed by the plaintiff included rib fractures, pneumothorax of the left lung, right lung collapse of the lower lobe, pulmonary contusion, pneumatocele (air-filled cysts in the lung) and mediastinal shift.  Given the nature and extent of  the plaintiff's injuries, it did not surprise Doug Landau that this Richmond City, Virginia case settled for $5,000,000 prior to trial.