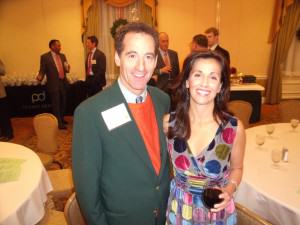 Trial Lawyers auction raises money to buy toys for DC kids
The Trial Lawyers Association of Washington, D.C. ("TLA-DC"), along with United States Congressman Bruce Braley and American Association for Justice ("AAJ") Senior Vice President for Public Affairs Linda Lipsen held a silent auction at the annual holiday party, hosted by the DC Trial Lawyers Foundation.  All proceeds from the sale of the Auction Items will be used to buy holiday toys for DC Kids.  The top trial lawyers from our Nation's Capitol were in attendance, and singers from Georgetown Visitation School provided holiday music at the University Club.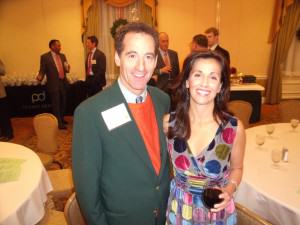 Dulles area injury lawyer Doug Landau, who had not attended a DC trial lawyers meeting in some time, welcomed the opportunity to network and compare strategies with many Washington, D.C. lawyers that he knows and has worked with on permanent disability and fatal accident cases in the DC metro area.   Lawyer Landau routinely goes into the District of Columbia to try Workers Comp, Social Security and Personal Injury cases on behalf of disabled ABRAMS LANDAU clients.  Shown here with Trial Lawyers Association  – Metropolitan DC Executive Director Mary Zambri, Landau hopes to attend future DC Trial Lawyer events in 2010.