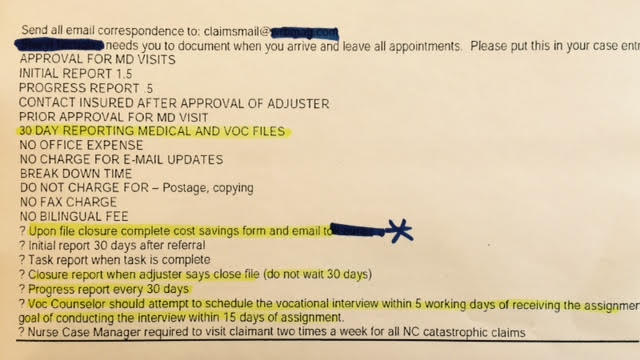 The Workers' Compensation Insurance Company Assigned me a Free Nurse! That's a Good Thing, Right?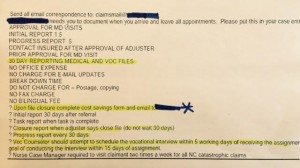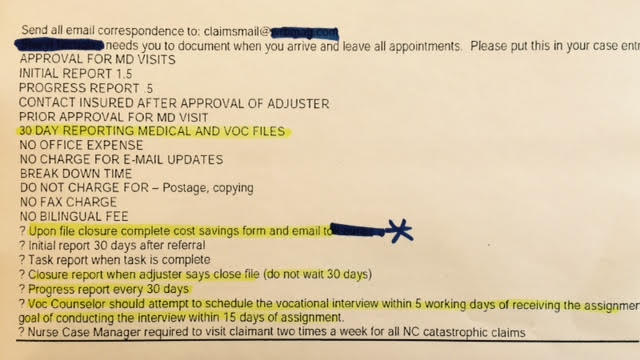 Not necessarily, notes Loudoun County workers' comp lawyer Doug Landau.
The insurance company nurses are not assigned to your case to render treatment or therapy or administer medications.
Instead, these nurses very often are assigned to your file to save the insurance company money by limiting medical care, influencing the doctors to choose less expensive treatments, and talking your healthcare providers into releasing you back to work sooner than they might have otherwise done.
Furthermore, most injured workers – as well as many lawyers who do not regularly handle workers' compensation claims – don't understand that these insurance company nurses are encouraged to perform as private investigators who can eviscerate an innocent worker's case.
For example, while these nurses are granted access to medical records, billing, health information, and job requirements, there is no valid reason they should be investigating private information about an injured worker's finances, family dynamics, criminal record, etc.
Yet when Doug Landau, of the Herndon law firm Abrams Landau, Ltd. reads some of these nurses' reports to the insurance companies that have hired them, that is precisely the kind of information often contained therein.
If you or someone you know has been injured in an on-the-job accident, be sure you have experienced legal counsel to help you collect the full workers' compensation award to which you may be entitled.  Email or call Abrams Landau, Ltd. at once (703-796-9555) to schedule a free consultation.