When a Worker is Robbed at Work, It's Automatically Covered by Comp – Right?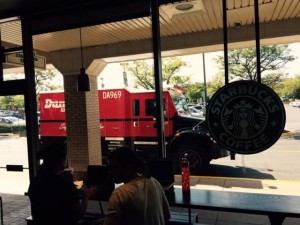 Not necessarily notes Stafford area workers' comp lawyer Doug Landau.
The robbery, shooting, or even murder must "arise out of" and "in the course of" the victim's employment.
In one case handled by the Herndon law firm Abrams Landau, Ltd, the insurance company denied Workers' Compensation benefits to the grieving mother and family of a Foot Action store manager.
This athletic shoe retail store had its biggest day of the year on "Black Friday." After clocking out of the shopping mall store, the manager took the day's earnings — a large amount of cash — to a local bank night deposit box. There, he was killed by robbers armed with automatic weapons. The store's money was never recovered.
The insurance company lawyers took the position that since the murder did not take place on the employer's premises, the manager had clocked out from the store, and there was no proof that the robbery or attack was not motivated by personal reasons, a vendetta or debt, Landau could not prove his deceased client's case.
However, the testimony of the claimant's mother and other store personnel, as well as the circumstances of the case, indicated that the attack was motivated purely because of the large amount of cash taken in on this biggest day of the year.
The Virginia Workers' Compensation Commission awarded full benefits to the family of this innocent manager.
The Worker's Compensation Commission's benefits included 500 weeks of indemnity payments at two thirds of the manager's average weekly gross wage rate, tax-free, plus the hospital bills, funeral, burial, and transportation costs, up to the statutory limit of $15,000.
Lawyer Landau adds that after the decision was rendered, the case settled.
If you or someone you know has been injured in the course of employment and there are questions as to what laws apply, email or call Abrams Landau, Ltd. at once (703-796-9555).