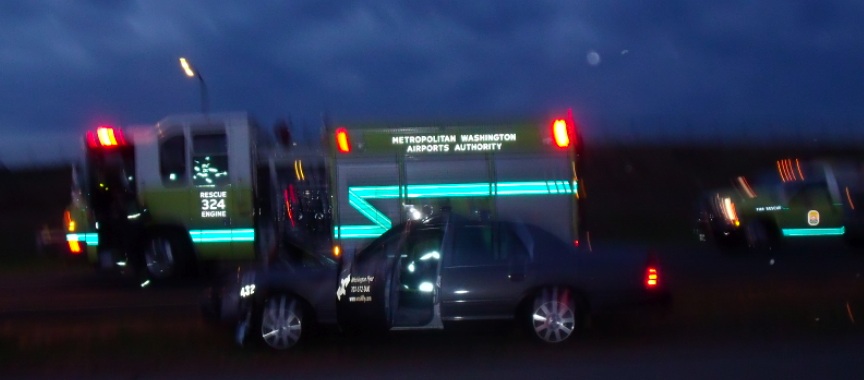 The "Rules of the Road" may not apply to your Airport injury case; Leesburg and Fairfax Injury lawyer Doug Landau explains why the cops cannot cross over onto the Airport Authority's turf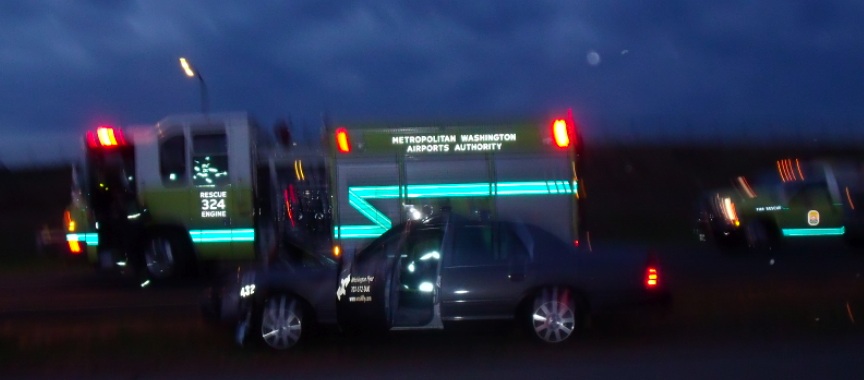 Leesburg and Herndon airport injury lawyer Doug Landau has been asked why there is no Loudoun or Fairfax County Police Accident Report by clients in motor vehicle accidents at Dulles International Airport ("IAD"). Clients injured on BOTH sides of the Terminal have difficulty explaining why the local Loudoun and Fairfax County cops cannot cross over onto the Airport Authority's turf. As Landau and the ABRAMS LANDAU trial team has successfully handled a number of airport crash, premises liability, slip and fall injury cases, they have learned that there are special rules that apply. The normal "Rules of the Road" that drivers on the highways are taught may not be applicable in an airport crash injury case.
The short answer from Loudoun Fairfax Injury Board member Landau is that there is something called the "Air Operations Area." The Air Operations Area ("AOA") consists of the restricted ground areas of the airport, inclusive of taxiways, runways and parking areas. The local police and other authorities are not allowed on these grounds since the airports have their own internal police, fire and rescue squads that have special clearance to operate on or near aircraft. That is why when our clients are injured in luggage tug crashes, fuel truck spills, people mover ejections and jetway trip and falls, only the Airport Authority Police investigate.
One METROPOLITAN AIRPORTS COMMISSION regards the "Air Operations Area" (AOA). as:
Any area of the Airport used or intended to be used for landing, taking off or surface maneuvering of Aircraft, and including the Tug Drive and all other areas shown [herein] or as amended by the Airport Director, within the Airport Security Perimeter. It is intended for use by Persons for the operation of Aircraft, ground support Vehicles, and other authorized Vehicles related to Airport operations, and includes all exclusive leasehold areas.
Because the Federal Aviation Administration ("FAA") has special rules and regulations for the AOA, it is important to hire a law firm with experience investigating and trying Airport injury cases. If you or someone you know has been injured at an airport, call ABRAMS LANDAU. With the special Federal Rules that apply to airports, you don't want your case to be prejudiced by delay. Call 703-796-9555 today.