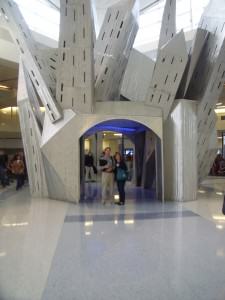 Premises liability: when dangerous or defective buildings cause injury
Herndon Reston area injury lawyer Doug Landau is often asked, "What is a premises liability case ?"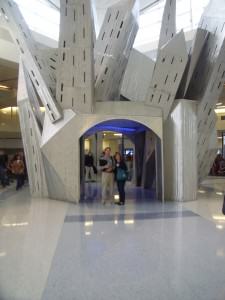 The author of several hundred pages of the best-selling Lexis Nexis 3 volume set, "Premises Liability: Practice and Procedure," explains that when a building's design, upkeep or use causes injury, the injured victim can bring a premises liability claim for their injuries and losses.  This is true whether it is a slip and fall, falling roof shingles, loose steps, tripping cases and even faulty doors, elevators and escalators.  Premises liability is the liability for a landowner or property management company for certain torts that occur on the real property.  In many states, a judge will give the jury an instruction at the end of the case, when all the evidence has been submitted for their consideration, that goes something like this:
a landowner has a duty to exercise reasonable care for the safety of persons reasonably expected to be on the premises, and that duty includes an obligation to protect against the risks of a dangerous condition existing on the premises, provided the landowner knows of, or by the exercise of reasonable care would have discovered, the dangerous condition.
If the landowner or occupier created the dangerous condition or let it exist for a sufficiently long time, they may be liable to the injured person for the damages caused by their negligence.  If you or someone you know has been injured in a slip and fall, trip and fall or other accident caused by a dangerous building or structure, e-mail us at ABRAMS LANDAU, Ltd., or call 703-796-9555 today.