Must an On-the-job Injury Occur During Working Hours?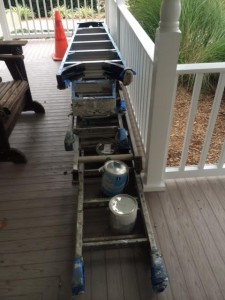 Too often injured workers are told that if their accident did not occur between the hours of 9:00 am and 5:00 pm, they are precluded from seeking Workers' Compensation benefits in Virginia
However, the law in the Commonwealth is that workers are given a reasonable amount of time to get to and from their work site, such that if an injury occurs while the employee is headed, for example, from the employee parking lot into the main office building, such an incident would be a compensable claim.
Herndon job injury lawyer Doug Landau has won cases for a nurse who had checked out and then was struck while crossing the street leaving the hospital where she worked; a construction contractor who was in a car wreck after leaving the meeting where he got the numbers for his company's future project bid; and a bartender who had clocked out and fell in the mall bathroom 10 minutes later.  In all 3 cases the insurance defense lawyers argued that these injuries did not happen "on the job."
While injuries incurred while commuting are generally not covered, if an employee is going from the office to a bid site, or is charged with some other work-related endeavor (e.g., picking up supplies, transporting co-workers to the company hotel, getting food for the company breakfast meeting), a car crash during that activity would also likely be covered under the Workers' Compensation Act.
If you or someone you know has questions about whether or not a car crash, dog bite, slip & fall or other accident is in fact covered under the Workers' Compensation law Virginia, please email or call us at once at Abrams Landau, Ltd. as there are strict time deadlines to these types of claims (703-796-9555).