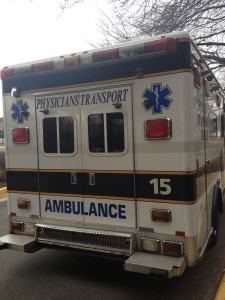 More deaths in Virginia caused by guns than by fatal car accidents
while the number deaths attributable to firearms has remained fairly constant, the number of motor vehicle-related deaths has been on the decline.
Herndon injury lawyer Doug Landau thinks these statistics are troubling and telling.  Consider this:
Experts agree that the decrease in motor vehicle deaths can be attributed to heightened injury prevention regulations enacted at both the state and federal levels (e.g., stricter imposition of seat belt and distracted driving laws, improved vehicle safety regulations, improved road safety efforts, etc.).
Firearms are the only remaining consumer product not regulated by the federal government for health and safety.
"A natural conclusion to draw is that we could see a significant drop in the number of deaths by firearms if the gun industry were subject to similar safety standards and regulations as the automobile and transportation industries," says Doug.
If you or someone you know have been injured in a gun-related accident, and there are questions as to what laws apply, email or call ABRAMS LANDAU, Ltd. at once (703-796-9555).