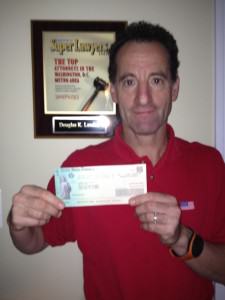 Benefits Payments Going Electronic
Board or Office of Personnel Management benefits and other non-tax federal payments.
People have the option to sign up for either direct deposit or a Direct Express debit MasterCard.  The debit card, issued by Comerica Bank, lets you make purchases, pay bills and withdraw cash at ATMs.   There are no fees to sign up and no monthly fees or overdraft charges. And you don't have to go through a credit check to enroll.
To make the switch, call 800-333-1795 or sign up online by going to GoDirect.org. If you fail to sign up by March 1, you will still receive your paper check, but you will also begin to get reminders to switch to electronic delivery. If you or someone you know is disabled and there are questions as to what laws apply, email or call ABRAMS LANDAU, Ltd. at once (703-796-9555).