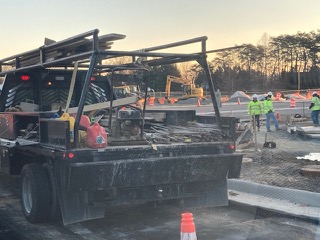 Make Sure Your Doctors Know What You Do at Work
Critical to making sure that you are recovering from surgery after a major injury at work is educating your doctors what you actually did at work.
.
Most medical doctors have gone through many years of schooling, and very few of them have done construction work or heavy manual labor. Herndon Worker's Compensation Lawyer Doug Landau has found through his interactions with doctors, physicians assistants, and others, that they often have no clue what exactly the heavy lifting and physical requirements are demanded by their patients' work. As smart as they are, most medical doctors have no firsthand knowledge when it comes to questions like: How much do bars, pipes and rebar weigh? What are the effects of vibrating machinery? Do you have to climb in and out of high trucks? Is there twisting, squatting, and crawling involved in building trenches or pulling cables? These are all foreign concept to highly educated physicians who spent most of their time in the classroom garnering academic success.
.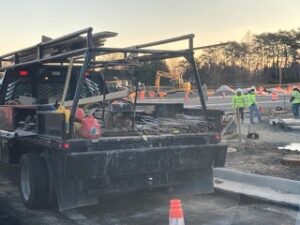 It is often a very good idea for an injured worker and their family to sit down and think about the heavy physical requirements of their job, and to make out a list to bring to their appointment. When the doctor is going to release an injured worker/patient to return to work, it is imperative that they do so with a full understanding of what the job duties were pre-injury. Loudoun & Fairfax workers comp lawyer Doug Landau has often seen a simple note that says "may return to work, but no lifting over 50 pounds," for a client who has just undergone back, knee or shoulder surgery. However, the client may be required to twist, bend, and stoop, as well as work with heavy vibrating jackhammers, road tamper, pneumatic drill, or other equipment that could undo the good work that the medical team has accomplished to that point. Many jobs require that workers wear a heavy tool belts, work in extremes of hot and cold weather, and walk on disturbed ground – meaning that there are holes, obstacles, and slopes that would be a problem for someone with recent knee, hip or ankle surgery. Most doctors, physicians assistants and nurses are unaware of these facts.
.
It is imperative that the treating team is made aware of these potential dangers. A construction worker who twists his back or knee after spine or leg surgery would be undoing the good work that was done for them, at a cost of many thousands of dollars. Most doctors do not relish the idea of re-doing their surgery, as there is more scar tissue to contend with and the results are likely to not be as good as the first time around.  Plus, insurance companies are more likely to challenge being billed for the same surgery, pre-op testing and post-operative physical therapy, diagnostic studies and follow up.  So help your medical team get it right the first time. Educate your doctors as to what heavy, difficult or potentially dangerous tasks you did on your job pre-injury, and how they may be issues for you if you returned to work.  Lawyer Landau encourages his clients to be pro-active in this regard.
.
If you or someone you know is healing as a result of a workplace injury, make sure that they bring a list of the heavy physical job duties that they must accomplish, so that their doctor can understand full well what activities they should and should not be doing. For further questions do not hesitate to contact us at
frontdesk@landaulawshop.com
  or call 
(703) 796-9555
.