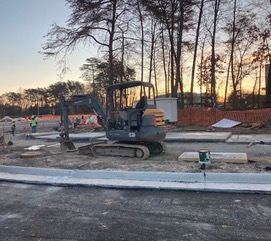 Beware of TTE, Alternative Modified Work, or Subsidized Non-Profit Work
Temporary Transitional Employment ("TTE"), otherwise known as "Alternative Modified Work, "is a trend that is gaining traction in the insurance industry. Under this scheme, the employer, their Workers Comp insurance company &/or their Third Party Administrator ("TPA") make an offer to a disabled worker of light duty work that appears to be within their doctors' restrictions. This is important because once a disabled worker has a light duty work release, the workers comp insurance company can reduce the amount they pay each week in wage loss benefits by the amount the injured worker receives in other earnings. Furthermore, if the insurance company, the employer, or the vocational rehabilitation vendor that they hire places the worker in alternative modified work, and the injured worker is either fired, quits, or this new position doesn't work out, the insurance company's lawyers can run to the court and seek to terminate benefits for "failure to cooperate with vocational rehabilitation," "termination for cause," or some other subterfuge.
.
Recently, a lifelong construction worker client of ABRAMS LANDAU underwent joint and placement surgery.  After a period of physical therapy and a subsequent surgical procedure, his doctor indicated he could try light duty work. The workers comp insurance company sent Lawyer Landau a job offer Friday evening for the injured worker to report on Monday morning (!) for a temporary transitional work program with a nonprofit store. His job duties included sorting nuts and bolts. Herndon Injury Lawyer Doug Landau says this is nothing short of a "set-up. "
.
The client does not speak English, has a high school education, was involved in heavy construction, possesses little-to-no transferable skills – and he would be unable to stock shelves given the severity of his medical condition. Nevertheless, the insurance company lawyers expected him in the shop to show up bright and early Monday morning. Additionally, they wanted him to submit to "Geolocation" and GPS tracking. Doug Landau has only seen this requirement associated with convicted criminals on "sheriffs weekender," work release, or other activities outside of prison! There was no suggestion that other employees of the nonprofit were subject to the same nine pages of requirements that this employee injured worker was sent and required to sign. Landau immediately filed for a Protective Order so that his client would not have to appear for this farce of a job. Further adding insult to injury, the claimant was out of the country visiting family for the Christmas holidays. There is no doubt insurance company's investigators were aware of his trip, so they timed the job offer to coincide with the injured worker's absence.
.
There are companies that serve the workers compensation insurance companies' needs by developing these subsidized jobs, and make-work opportunities. In fact, in the case of Landau's construction worker client, his employer was going to be paying the salary, not the nonprofit store where he would be sorting nuts, bolts, etc. In addition, the injured worker was not even considered an employee of the nonprofit while he was working there, but was considered to remain an employee of his original bosses. Lawyer Landau notes that this begs the question; if he was injured in the Temporary Transitional Employment, who is responsible to pay? Furthermore, as the job offer was less than his average weekly wage, was his original employer going make up the 2/3 of the difference is required under the Virginia Workers Compensation law?
.
Temporary Transitional Employment scenarios and Alternative Modified Work Offers have their place. However, when used as an offensive weapon to terminate or reduce benefits for an injured worker who is legitimately looking for light duty work, it makes for an unfair claims practice. Unfortunately, Virginia Law does not presently have a meaningful way for injured workers to combat bad faith insurance practices under the Virginia Workers Compensation Act.
.
If you, or someone you care about, has been permanently injured on the job, or is disabled from ever going back to their trade, and they need help or have questions, please contact us at
frontdesk@landaulawshop.com
 or call 
(703) 796-9555
.