2023 Edition of Best Lawyers in America : ABRAMS LANDAU, Ltd.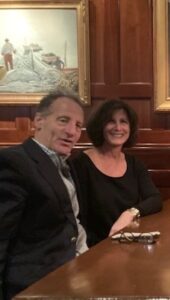 Remembering when his own father was in the hardbound book, "The Best Lawyers In America" some 30 years ago, Herndon injury and workers compensation Lawyer Doug Landau was pleased that he was once again selected to be listed as one of the best lawyers in the country.
For more than 40 years, Best Lawyers has been regarded—by both the profession and the public—as the most credible measure of legal integrity and distinction in the United States. Being recognized on Best Lawyers is a method of informing the public of excellent law practices. Landau also notes that his team has received high marks by the Martindale Hubbell Lawyer Rating System, achieving the top tier "A-V Rating" for skills and ethics. In addition, the ABRAMS LANDAU team has earned high ratings in the Virginia and Washington, D.C. "Super Lawyers" publications, AVVO, and elsewhere.
Getting recognized in Best Lawyers is based on a rigorous peer-review survey comprising more than 12.2 million confidential evaluations by top attorneys. Best Lawyers founding principle remains unchanged since 1981 and forms the basis of its transparent methodology: the best lawyers know who the best lawyers are.  Furthermore, no fee or payment to participate is allowed. Consequently, as a Best Lawyers honoree, Doug Landau once again possess the elite privilege to participate in the exclusive voting process for next year's edition. Landau has not only reviewed lawyers to be included in the Best Lawyers publications, but also done rigorous reviews for Martindale Hubbell and other entities.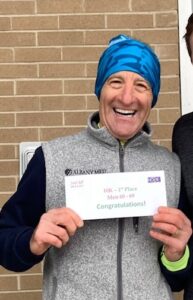 Best Lawyers increases visibility and recognition to referring attorneys, worldwide counsel, and clients of legal services. The publication has partnerships with The Wall Street Journal, The New York Times, The Los Angeles Times, The Washington Post, Dallas Morning News and Tampa Bay Times. In addition,  Best Lawyers can be seen in regional, local, and consumer publications in both print and online. Doug Landau is extremely proud of the recognition by his clients, their families, members of the medical community and other professionals.
Lawyer Landau welcomes answering questions not only from clients, but their family members as well. He frequently asks that other family members be put on the call because "two heads are better than one." Sometimes Doug talks quickly, and having several people at a meeting at the Law Shop in Herndon, on the phone, or Zoom, can help an injured client with their understanding of his important legal advice and recommendations. He often will follow up an important call with an e-mail reiterating his suggestions, and attaching links to helpful posts from this and his other websites!
If you or someone you care for has any questions regarding injuries, workers compensation, car accidents, work related disability or permanent injury, or are seeking legal advice related to an accident that was not your fault, please do not hesitate to contact us at frontdesk@landaulawshop.com  or call (703) 796-9555.