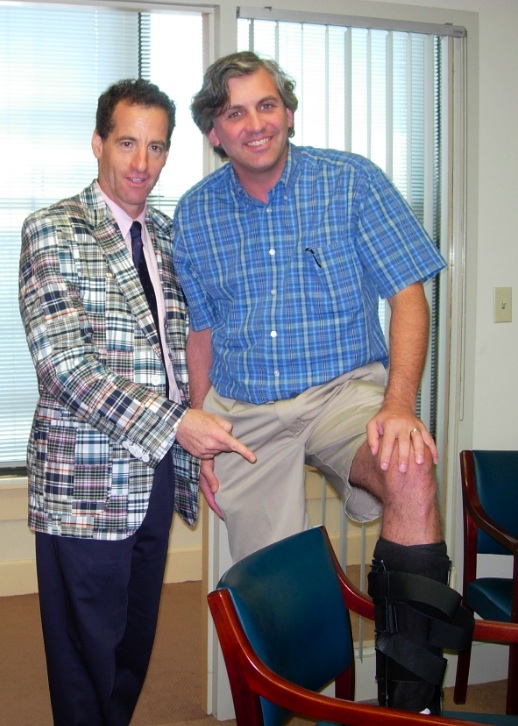 Landau teams with Georgia Lawyers to assist disabled truck driver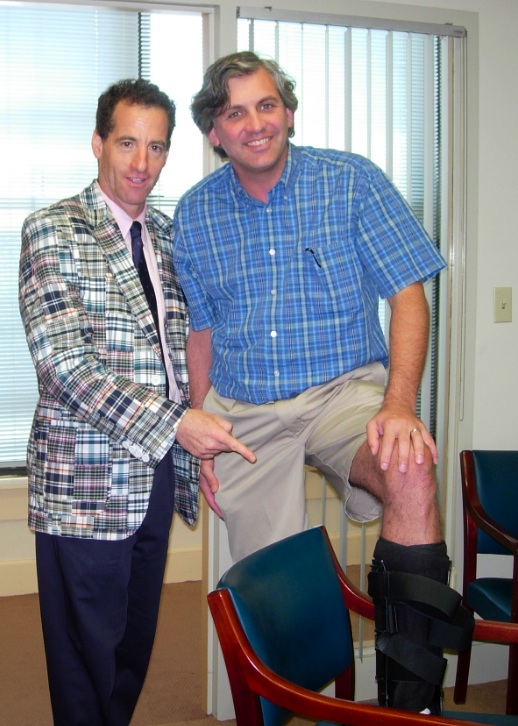 Doug Landau traveled down to Georgia in order to visit the Defendant's headquarters and take depositions on behalf of a Truck Driver who was crushed in a workplace accident. The ABRAMS LANDAU team associated with local counsel for both the workers compensation and the third party liability (negligence) cases. With the help of Atlanta trial lawyer Brian Buckelew, Virginia injury lawyer Doug Landau was able to get the client weekly wage loss benefits through the Georgia Workers Comp statute. .
While Buckelew, of Clemons & Sweet, had his leg in a cast from a serious injury, he was nevertheless able to get the injured trucker's medical bills covered and secure a helpful vocational expert's report for use in the tort claim as well. Shown here are Virginia injury lawyer Doug Landau and Brian Buckelew at the law offices of Clements & Sweet, located across from the Fulton County Courthouse, in downtown Atlanta, Georgia.