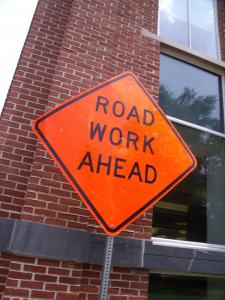 Lack of warning lights and hazard equipment results in fatal tractor trailer crash; decedent had stopped in construction traffic on Interstate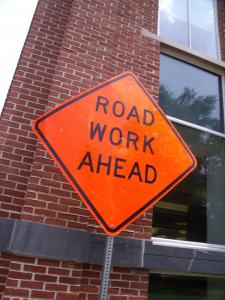 In previous posts Florida and Virginia interstate highway accident lawyer Doug Landau had written about the importance of safety in and approaching roadway construction sites during this "National Work Zone Awareness Week."  At ABRAMS LANDAU, we have represented drivers who have been injured at road improvement and interstate construction sites in personal injury cases and we have also represented workers injured in on the job accidents before the Workers Compensation Commissions.  Recently, made aware of the Florida wrongful death lawsuit Estate of Brashear v. Zep Construction, Landau notes that the jury apportioned nearly all of the liability between the Construction company and the Traffic Control Product company, despite the fact that the Defendant truck driver struck the plaintiff at a high rate of speed.
In this tragic case, the decedent was stopped in construction traffic on Interstate 75 when he was struck from behind by a 70-mph tractor-trailer. The plaintiff bled to death in his 11-year-old son's lap.  Plaintiffs' counsel blamed general contractor Zep Construction and subcontractor Traffic Control Products, alleging that the usual warning lights and other hazard equipment were not present. Counsel argued that the lack of adequate warnings was a cost-saving measure. The jury found that the defendants knowingly operated dangerously and were motivated by financial gain. It found Zep Construction 65 percent liable, Traffic Control Products 30 percent liable and the truck driver, who was not a party, 5 percent liable.  The family of the man killed in this tragic rear-ender contraction site crash, which was witnessed by his son who was a passenger, recovered $4.2 million.  If you or someone you know has been injured in a construction zone accident,  on the job accident or become disabled as the result of an occupational disease or illness, Please e-mail or call ABRAMS LANDAU (703-796-9555) today.