Is It Illegal to Hold Your Phone While Driving in Virginia?
The Virginia legislature passed a bill completely banning drivers from using mobile devices. House Bill 874 was passed by both chambers this past winter and signed into law in March, 2020 by Governor Ralph Northam. The law prohibits the use of cellphones and other hand-held devices, with exceptions for emergency vehicles, drivers reporting an emergency, and those who are parked. Attorney Doug Landau agrees with his friend and fellow Virginia trial lawyer Senator Scott Surovell (D-Fairfax) that, "This is one of the few bills we are going to pass this session that will save lives."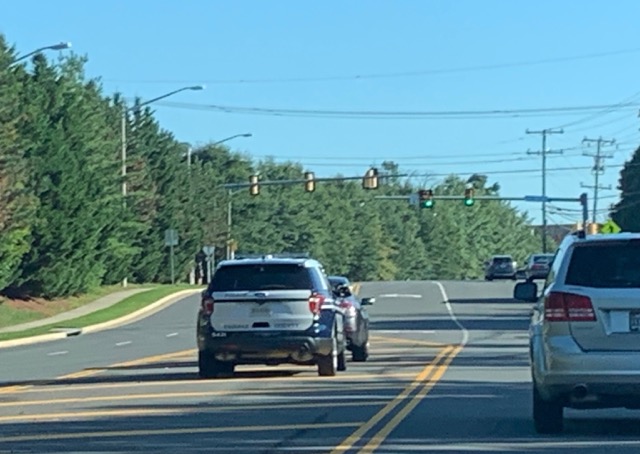 Beginning July 1, 2020, it will be illegal to hold a handheld personal communications device while driving a moving motor vehicle on the highways in Virginia, but enactment of the new law will be delayed until January 1, 2021, to allow for educating the public about the provisions of this new law.
Violating the law is punishable, for a first offense, by a fine of $125 and, for a second or subsequent offense, by a fine of $250. Breaking the law in a highway work zone is punishable by a mandatory $250 fine.
We wrote in a blog post last year how this bill died in the General Assembly's session's final hours, making it the second year in a row that distracted driving legislation died in the closing days of session. You can read more here.  It was already against the law in the Commonwealth of Virginia to text message and email while driving, but phone use is otherwise not limited, except in highway work zones. Now, that will change. The governor has stated, "Anytime people pick [mobile devices] up it puts them at risk and it puts other people at risk." The laws in Virginia were weak compared to other states. Some 20 other states had already banned drivers from using cellphones, according to the National Conference of State Legislatures.
Advocates with DRIVE SMART Virginia have been pushing for support for #handsfreeva on social media, calling the proposal "lifesaving." According to the Virginia Department of Motor Vehicles (DMV), there were 126 fatalities and 13,733 injuries involving distracted driving in the state in 2019.
HB 874 would add on to regulations approved by the Richmond City Council last year, which says a driver cannot text or email while driving. "One of the very first things that we all talk about with our kids is make sure that you leave your phone out of your hand and don't text, don't call until you get to your destination," said Richmond Police Chief William Smith. "And yet we as an adult society tend not to obey our own advice."
Here is the language of the new law:
"HB 874. Holding handheld personal communications devices while driving a motor vehicle.
Prohibits any person from holding handheld personal communications device while driving a motor vehicle. Current law prohibits (i) the reading of any email or text message and manually entering letters or text in such a device as a means of communications (ii) holding a personal communications device while driving in a work zone. The bill expands the exemptions to include handheld personal communications devices that are being held and used (a) as an amateur radio or a citizens band radio or (b) for official Department of Transportation or traffic incident management services. The bill has a delayed effective date of January 1, 2021."
If you or someone you know has been severely injured in a car crash or hit by a driver while riding your bicycle or walking, and you have questions as to what laws apply, please give us a call (703-796-9555) or email us at Abrams Landau, Ltd.