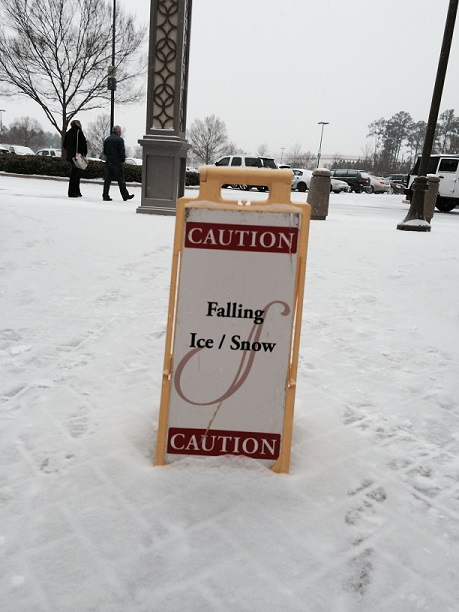 Injured Customer Loses Case When General Store Had No Notice of Wet Floor
U.S. District Court, the injured Plaintiff offered no evidence as to how or when the store floor became wet. The Virginia Lawyers Weekly report noted
Neither plaintiff, nor his granddaughter who was with him, saw any liquid on the floor or know whether the liquid was there at the time of their arrival. Plaintiff simply concludes the store employees should have known how long the liquid had been on the floor by the mere fact that they were working at the time and it was "their job" to know.
It is impossible to draw any inferences about when the liquid first appeared on the floor or how much time had passed to allow defendant an opportunity to discover it. Thus plaintiff is unable to prove that the condition existed for a sufficient time to charge defendant with constructive notice of it and a jury could only reach such a conclusion as the result of surmise, speculation and conjecture.
Based upon the evidence, the Federal District Court found that summary judgment must be awarded in favor of the defendant General Store.
The injured plaintiff's case was dismissed, despite his injury, because he could not show that the Dollar General Store knew about the substance he slipped on or how long it had been there.
That is why eyewitnesses, photographs, and physical evidence (i.e., stained clothes, excess wax on the bottom of shoes, contemporaneous measurements, surveillance video, etc.) are so important to successfully proving a premises liability case.
If you or someone you know or care for has been injured as the result of a trip and fall, falling merchandise, slip and fall, defective shelving, caustic chemical spill, slippery substance, or other premises liability claim, and there are questions about what laws apply, e-mail or call us at ABRAMS LANDAU, Ltd. (703-796-9555) at once.