Don't Miss Out On These Free Events in Downtown Herndon Right Outside Our Law Shop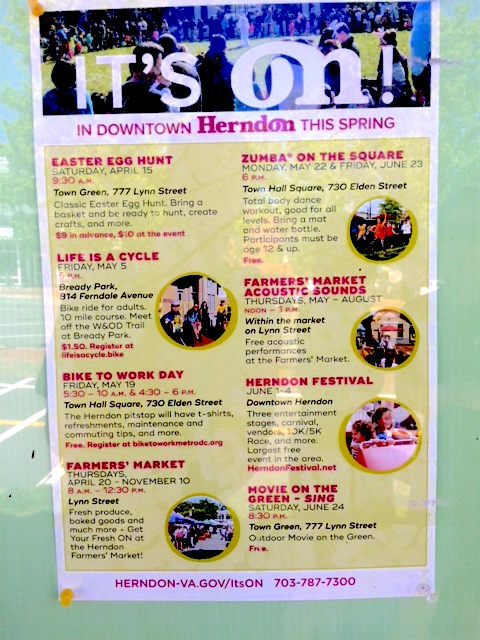 Spring is here and downtown Herndon, Virginia is ready for the warmer weather! Not only did the Abrams Landau law office finally get a handicap parking space after asking for it for 18 years, but we also have a plethora of fun activities around our law shop to welcome the warmer seasons.
Posters around downtown Herndon show schedules for Friday night live concerts, the farmers market on Thursdays and many other entertainment events. Many of our clients bring their children to their meetings with us at the Abrams Landau law shop, and so lawyer Doug Landau routinely directs them to the free samples Great Harvest Bakery gives out two blocks away from the office, as well as any events that may be happening only a couple blocks away.
You can see a more detailed schedule of all the upcoming events here and also read more about Herndon's free festival here. When you call to make your appointment to come by the office for whatever reasons, ask what other activities may be happening around our office! We recognize that for many of our clients it's a long trip to Herndon, so we want them to get the most of it.