Rachel Carson Middle School Makes it to We the People National Finals Again!
Our local public school, Rachel Carson Middle School (RCMS), has once again made it to the National Invitational Competition for the We the People: The Citizen and the Constitution program. RCMS has made it to the finals the last three years, winning first place in the country the past two. Parents and volunteers from the Fairfax Bar Association critique the eighth graders' oral presentations and then pepper them with questions about our government, Constitution and history to help them prepare for the annual competition.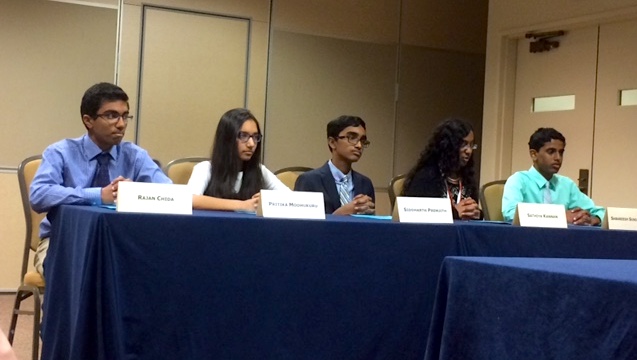 This year, 30 students from teacher Cynthia Burgett's class represented not only RCMS but also Virginia in the National competition. Herndon lawyer Doug Landau of Abrams Landau, Ltd. has been volunteering with the program since 2013, meeting with the Rachel Carson students almost weekly to prepare them.
This year's National We the People competition took place at the National Conference Center in Loudoun County. A week prior to their competition, the high school National We the People competition took place where Virginia's Maggie Walker Governor's School took home the top prize. The program is held by the Center for Civic Education, an independent nonprofit organization based in California.