Does an injured worker lose Holiday Pay, Sick Leave Bank hours or PTO?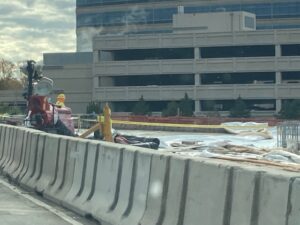 When injured employee finally wins their Workers Compensation case, or the claim is accepted, do they get back the Sick Leave or Holiday pay that they used to survive economically while they were off work? The rule followed is to allow the injured worker to elect whether the employer is permitted to take a credit of TTD (Temporary Total Disability benefits) weekly wage loss as to the dates (not the dollar amount) of PTO paid, but only if the employer reinstates the PTO.  Otherwise, the claimant is entitled to both the PTO money received, and TTD.  The claimant gets first choice, and if she wants the credit for PTO, then Employer also has to agree to reinstate the PTO.  If she wants the double recovery, it is mandatory under the Virginia Workers Compensation Act. 
The employer cannot require the claimant to take back their PTO for a credit against TTD.  The claimant likewise cannot require the employer to reinstate PTO for a credit if they don't wish to do so.  Even then, sometimes the employer's system cannot do it if they wanted to.  The Virginia Workers Compensation Commission has no jurisdiction to require reinstatement of PTO by the Employer, only to award a credit under its equitable powers, when appropriate.  It would only be appropriate to award a credit to the employer if PTO is reinstated to the claimant, and the claimant does not object to the credit being awarded to the Employer.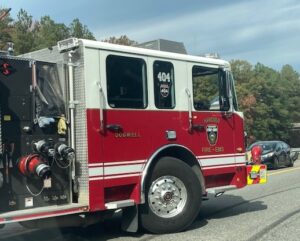 In the unlikely event that a double payment is in violation of an employment contract or collective bargaining agreement ("CBA"), the Virginia Workers Compensation Commission is not the venue to address it.  They will apply the Workers Comp Act.  You should consider whether any employment contract or CBA may expose you to potential breach of contract claims, as the exclusivity of the Act would not shield you under the same logic.  Otherwise, for practical reasons the Claimant should only opt for the credit and reinstatement of PTO if PTO gets banked for future and paid out as severance.  If you elect for a credit, be careful to fix the credit based on TTD owed, not PTO (which was taxed) that was paid.  Otherwise, you may leave money on the table.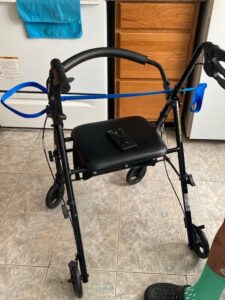 Another element to consider is whether to use sick leave or other leave while out on a workers comp injury.  Some ABRAMS LANDAU clients will use SOME of their leave to make up the difference between their full wages and their workers comp weekly wage loss payments. So, instead of using 100% of each hour of leave, they use 13-33% of each hour of leave. It is important to keep accurate records of the hours (or PARTIAL hours) used while out for a workplace injury. Likewise, when our clients settle their workers comp claims, and they separate from the employer where they were injured, they get a settlement check and also a separate check for their accumulated leave. AN experienced workers comp lawyer should talk to you about these things so that money is left on the table.
Here case law in support , including the equitable doctrine:
In Cain v. Perdue Farms, Inc., 71 OWC 312, 314 (1992), the Commission recognized "that employers are not allowed to credit compensation disability against accumulated sick leave. The employee who returns to work with the employer is entitled to reinstatement of accumulated sick time benefits and full payment of the Worker's Compensation award." See also, Saul v. Total Action Against Poverty, VWC File No. 196-47-46 (June 21, 2000).
However, the Virginia Workers Compensation Commission does not have the authority to order the employer to reinstate sick leave. Our jurisdiction is limited to compensation matters, and we have no authority over the employer's policies regarding sick leave.See Myers v. City of Danville Police, VWC File No. 179- 46-44 (April 28, 1998). Thus, the employer is not entitled to any credit for salary paid if it was charged against the claimant's sick leave or annual leave unless the leave is reinstated. Lucas v. Research Analysis Corp., 61 OIC 166 (1969); Dyson v. Commonwealth of Virginia Department of Transportation, 67 OIC 237 (1988); Code § 65.2-520.
While we do not order reinstatement of leave, we do not permit an employer to take a credit against an Award unless expended sick leave is reinstated. Accordingly,  we reverse the Deputy Commissioner's finding that the employer is entitled to a credit for amounts paid from the claimant's PTO bank. … The claimant has not disputed that she received voluntary payments and has not argued that the employer should not get a credit for these payments. Thus, we award the employer a credit for voluntary payments made and for the amount paid in PTO benefits paid at the claimant's termination only if the employer reinstates all PTO benefits used for the periods of disability awarded.
Epps v. INOVA Fair Oaks Hospital, VWC File No. 213-55-21 (03/23/2007); aff'd Inova Fair Oaks Hospital v. Epps, Va. Ct. of App. Record No. 0908-07-4 (Va. Ct. of Appeals July 31, 2007) (Unpublished Opinion).
If you, or someone you care about, has been permanently injured on the job, and there are questions about benefits, the laws of workers compensation or settlement of claims, please call us at 703-796-9555 or e-mail us at: frontdesk@landaulawshop.com