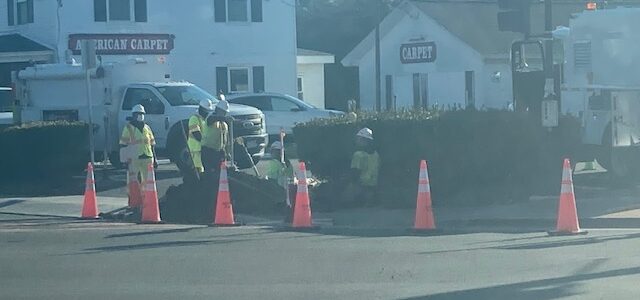 "Marketing" for Virginia Workers Comp cases does NOT mean shopping at the Supermarket!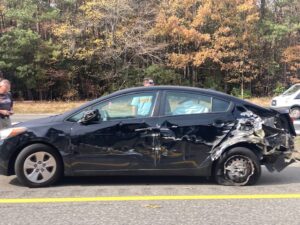 Under Virginia Workers comp law, the injured worker has the burden of proof to show that they are actively and reasonably taking steps to find light duty employment after a workplace injury.  Just like a victim injured in a car crash, an injured worker in Virginia must show that they took reasonable action to "mitigate their damages." In other words, under Virginia law, the injured employee must show proof that they consistently and realistically looked for light duty work within their post accidents restrictions. The claimant has the burden of proving that she made a reasonable effort to market her residual capacity after being released by her authorized treating physician. Whether an employers made a reasonable effort to market her residual capacity, according to the Virginia Court of Appeals, "depends upon the facts and circumstances of each case." In determining whether a "reasonable effort" has been made, Court of Appeals will consider factors such as: the nature and extent of the employee's disability, her intent in conducting a job search, and the availability of suitable jobs. This language is taken from the case of National Linen Services vs. McGuinn, a 1989 case that Herndon workers comp lawyer Doug Landau argued before the full Commission in Richmond, Virginia!
But what about the situation where the injured worker does not speak English, or may not be literate?
In the case of Grijalva v. Fredericksburg (City of), JCN: VA00000246998 (April 10, 2012) the Commissioner wrote in the appeals decision on the case:
On Review, we find that the record substantiates that this claimant made a bona fide job search effort which was reasonably calculated to find work suitable to her restrictions and experience after July 27, 2011. The claimant submitted copies of applications she filed and identified most other employers she contacted in pursuit of work. While we are troubled that the claimant did not use the job search services of the Virginia Employment Commission, our guidelines do not make this mandatory.We note that this claimant does not speak or write English, increasing the difficulty in completing applications written in English. The claimant has limited work experience as a cleaner and during August 2011 was limited to standing no more than two hours per day. While some of her efforts during this period duplicated earlier efforts, these generally were contacts for which she had previously recorded "may call back," indicating a possibility of accommodated employment. We believe that the determination as to whether a claimant has conducted a good faith job search is generally best left to the Deputy Commissioner, who is able to observe the claimant as the marketing testimony is provided. A deputy commissioner might well find, based upon the claimant's demeanor at the hearing, that a job search was sincere which, on paper, might appear inadequate. Similarly, a job search which appears sufficient on paper might, by reason of the claimant's demeanor, be found by a deputy commissioner to be insincere and nothing more than a desire to go through the motions with no real intent of finding employment. The Deputy Commissioner here believed that the claimant genuinely wants to work, and despite his reservations about her method of seeking work, found reasonable marketing. We will follow our usual practice and defer to the Deputy Commissioner's determination.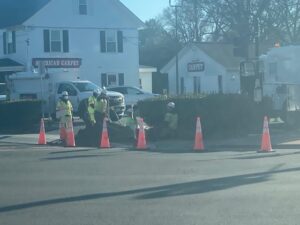 It's hard to find a case directly addressing English proficiency in the claimant's favor because the Commission rarely uses the fact that the claimant is a non-English speaking individual as the determining factor in their decisions on marketing. There is concern of how that precedent could be misused. The Claimant's command of English is only another factor to be considered in the adequacy of their job search efforts, just as would be their education, access to transportation, and past work experience. The language proficiency consideration properly falls under the 6th prong of National Linen Service v. McGuinn, 8 Va. App. 267, 272-73, 380 S.E.2d 31, 34 (1989) (Court designated the 6th prong the Commission must consider when evaluating marketing as, "any other matter affecting [the] employee's capacity to find suitable employment.") Perhaps the fact that the Employer accepted the Claimant with this limitation on English proficiency keeps this holding on point.
As was stated in Stimeling v. The Kroger Company:
We find it reasonable that the claimant confined the job search to the general location where she was residing, and that she limited her search to the night shift [because of her child care situation]. When the claimant first became employed at Kroger prior to the accident, she conditioned her acceptance of the job on her willingness to work only the night shift. It is not required that an employee released to light duty must become available to work twenty-four hours a day, and under these circumstances we find that the claimant's availability for approximately twelve hours a day did not unduly restrict her ability to engage in a good faith work search.
Stimeling v. The Kroger Co., 76 O.W.C. 138 (1997).
——————–
An employee must exercise reasonable diligence in seeking employment and the reasonableness of an employee's effort will be determined on a case-by-case basis, taking into account all of the facts and surrounding circumstances. Great Atlantic & Pacific Tea Co. v. Bateman, 4 Va. App. 459, 467, 359 S.E.2d 98, 102 (1987). Some of the criteria, however, that should be considered include:
(1) the nature and extent of [the] employee's disability;
(2) the Employee's training, age, experience, and education;
(3) the nature and extent of [the] employee's job search;
(4) the employee's intent in conducting his job search;
(5) the availability of jobs in the area suitable for the employee, considering his disability; and
(6) any other matter affecting [the] employee's capacity to find suitable employment.
National Linen Service v. McGuinn, 8 Va. App. 267, 272-73, 380 S.E.2d 31, 34 (1989) (footnotes omitted).
Thus, an employee must present some evidence that [they have] engaged in a good faith effort to obtain work within the tolerance of his physical condition and has failed to find a job, either due to his injury or because no such work was available in the community.Id. at 271, 380 S.E.2d at 34 (quoting Dunkin Donuts of America, Inc. v. Watson, 366 A.2d 1121, 1126 (Me. 1976). In evaluating marketing under the six factors listed in McGuinn, "the Commission determines which of these or other factors are more or less significant with regard to the particular case." Lynchburg Gen. Hosp. v. Spinazzolo, 22 Va. App. 160, 468 S.#.2d 146 (1996).
Contacting sixteen employers in six months has been held by the Commission to be an insufficient effort to market residual capacity; however, contacting three employers a week has been recognized as reasonable.Compare,Id.; with Greif Companies (GENESCO) v. Swipe, 16 Va. App. 709, 434 S.E.2d 314 (1993) (emphasis added).
Whether the claimant cooperated with the employer is a factor to be considered in determining whether or not the claimant has made reasonable efforts to market residual work capacity. See ARA Servs. v. Swift, 22 Va. App. 202, 468 S.E.2d 682 (1996). Registering with the Virginia Employment Commission is not necessary for the claimant to prove "reasonable efforts" have been made to market their residual capacity; however, registering with the Virginia Employment Commission (which has a lower number of required job contacts than the Commission Guidelines suggest) can be construed as a factor in evaluating if the efforts made were made reasonable. Compare Herbert Bros. v. Jenkins, 14 Va. App. 715, 419 S.E.2d 283 (1992),with The Grief Cos. v. Sipe, 16 Va. App. 709, 434 S.E.2d 314 (1993); and Nixon v. Stafford Elec. & Refrig. Serv., 71 O.W.C. 87 (1992).
It should be noted that when evaluating the sufficiency of marketing efforts, "the question before the Commission is not whether the claimant used every resource available to [them] or whether [they] sought employment from all sources known to a vocational expert. Rather, the question is whether the claimant made a reasonable effort to market his remaining work capacity." Harrison v. WMATA, 64 O.I.C. 162 (1985).
The rules regarding marketing, or mitigating damages, in a Virginia workers compensation claim are complicated.  AN experienced workplace injury lawyer can help advise as to the steps to take so as not to lose weekly wage loss benefits due to a technicality. If you, or someone you care about, has had a disabling workplace injury, and there are questions about the law, please call us at 703-796-9555 or e-mail us at frontdesk@LandauLawShop.com