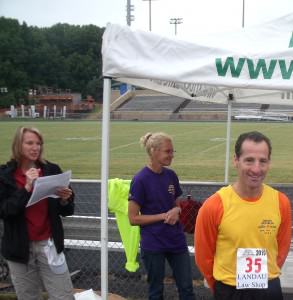 Bike Accident Victims & ABRAMS LANDAU Clients, Counsel Win Awards at Reston Triathlon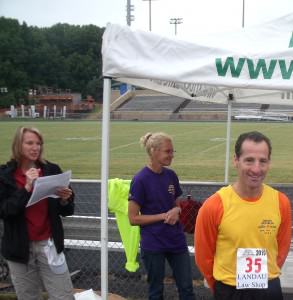 When injured cyclists recover and return to training, it makes the athletes' lawyer Doug Landau very happy.  When disabled clients are able to go back to competing, it is heartwarming.  And, as happened today, they win awards, it is incredible.  Several clients who had been struck by motorists while riding their bicycles, and who had sustained head injuries, orthopedic injuries and been disabled, won age group awards at the Reston Triathlon.  In fact, several ABRAMS LANDAU clients finished ahead of sports injury lawyer Landau, even though he also won an age group award !
Such success at the races matches the success the Landau Law Shop has seen with these cases.  Our goal is to keep winning awards for our injured client's cases and at all races.  If you, or someone you know, has been injured while biking, running, walking or while engaging in some other recreational or sporting activity, e-mail or call us at ABRAMS LANDAU, Ltd. Our experience helping injured athletes who have been in car crashes, or hurt by defective sports products or in accidents due to dangerous conditions may be used to help you.