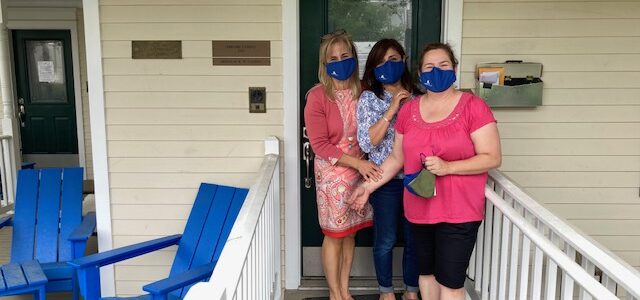 Abrams Landau Law Wins Case for Client Disabled Due to COVID
In this uncertain time of the pandemic, a number of Americans have lost their lives and become disabled due to COVID-19. A Sterling, Virginia family contacted Abrams Landau law after being denied Social Security Disability benefits last year. Attorney Doug Landau reviewed the evidence, and noted that this working man had been in the hospital for over 100 days, which certainly would render him incapable of any kind of work.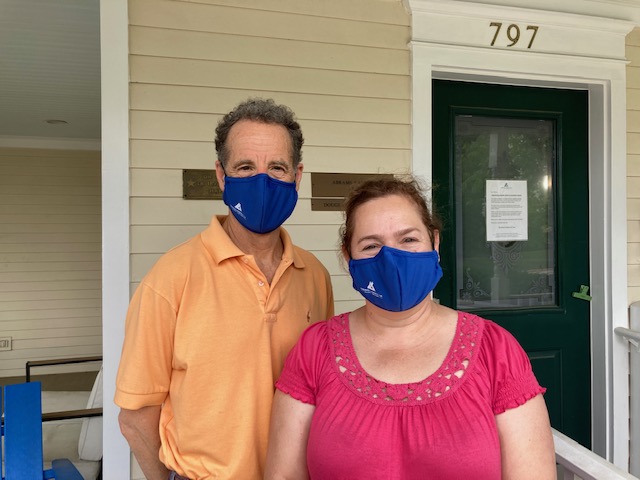 Furthermore, when he was released from the hospital, he was on oxygen. This would seem to make any form of "substantial gainful activity" nearly impossible. Lawyer Landau and the Abrams Landau law team agreed to take on the case.
As had been the case in previous precedent settling matters, Landau understood that as COVID-19 was not yet in the regulations, it would be a difficult Court case to win. However, as was the case in his groundbreaking AIDS, Berylliosis, Fen/Phen, Hepatitis C and other noteworthy Abrams Landau victories, he felt it was worth the investment of the firm's time, effort and money.
Taking the case on a contingency fee basis meant that if they were not successful, the team at Abrams Landau would not be paid for their time or efforts. Furthermore, the likelihood of their ever being reimbursed for peony spent for medical records, experts' reports, exhibits, etc. would be slim to none.
In order to prevail on an SSDI case, counsel for the disabled worker must show:
1. That they are not currently employed
2. That their disability will last 12 months or more
3. That they have a solid work history record such that there are sufficient numbers of quarters of credits in their "account"
4. That they are not only unable to do their past jobs, but
5. They can't even do the easiest, unskilled, sedentary jobs that are found in the national economy.
Landau felt very strongly that given the enormity of the hospitalization records, he would win at a Hearing. When he prepares a case, witnesses and evidence for an Administrative Law Judge Hearing, it is the client's best opportunity to win. Landau felt so strongly about this case, he was even willing to seek an appeal if the ALJ Hearing was not fully favorable. However, while getting ready for his "day in court", Landau received in the mail a fully favorable decision.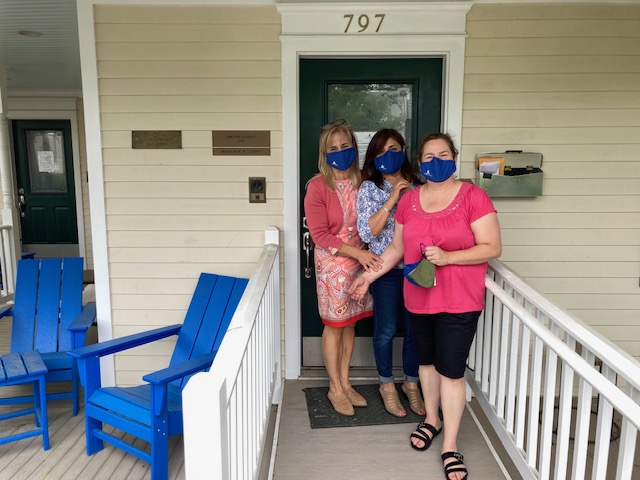 The entire staff at Abrams Landau law rejoiced, and gladly shared the good news with the happy clients. In fact, when the Abrams Landau team got together for a picnic to start planning re-opening of the physical office, they were able to meet with the claimant's wife and give her back important, original documents and records that would now no longer be necessary to present to the court.
While Abrams Landau law is taking very few Social Security Disability cases currently, and the federal government has restricted presentation to telephonic hearings, and not even video hearings, both of which are problematic for disabled clients and difficult for presentation, if there is a case that can make good law and makes sense, especially for a workers' comp or personal injury client, then Landau may be willing to take up the fight.
If you or someone you know has a personal injury case and/or a Workers' Compensation claim, and you are not able to go back to work because of your condition, please consider reaching out to us so that we can see if we may help you get Social Security disability benefits, which can last for life, in addition to your workers' compensation and/or personal injury settlements. You can call/text us at 703-796-9555 or email us at Abrams Landau, Ltd.