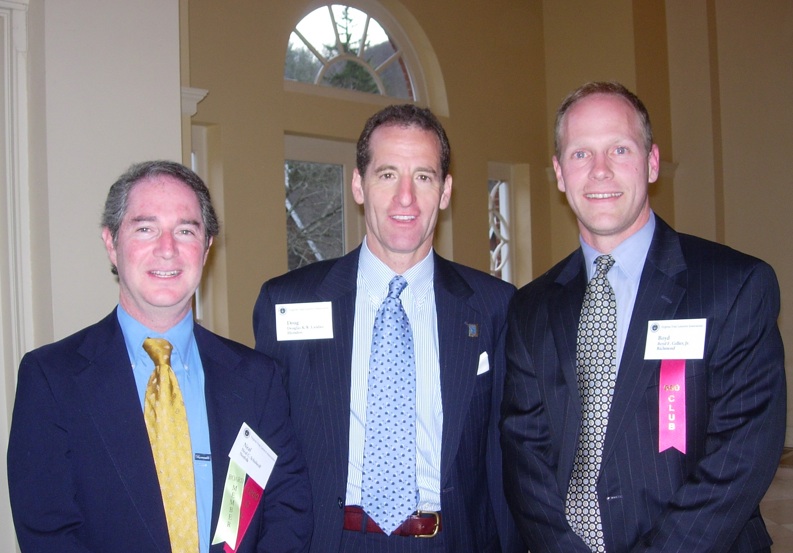 ABRAMS LANDAU Annual Tennis Tournament a hit at the VTLA Annual Convention !
The Herndon injury law firm of ABRAMS LANDAU, Ltd. is not only a Convention Sponsor for the Continuing Legal Education ("CLE"), Convention Committe member and frequent Moderator, but Doug Landau also directs and sponsors the Annual Tennis Tournament. Having been a tennis instructor prior to law school, TheAthletesLawyer enjoys including young and old in this fun event.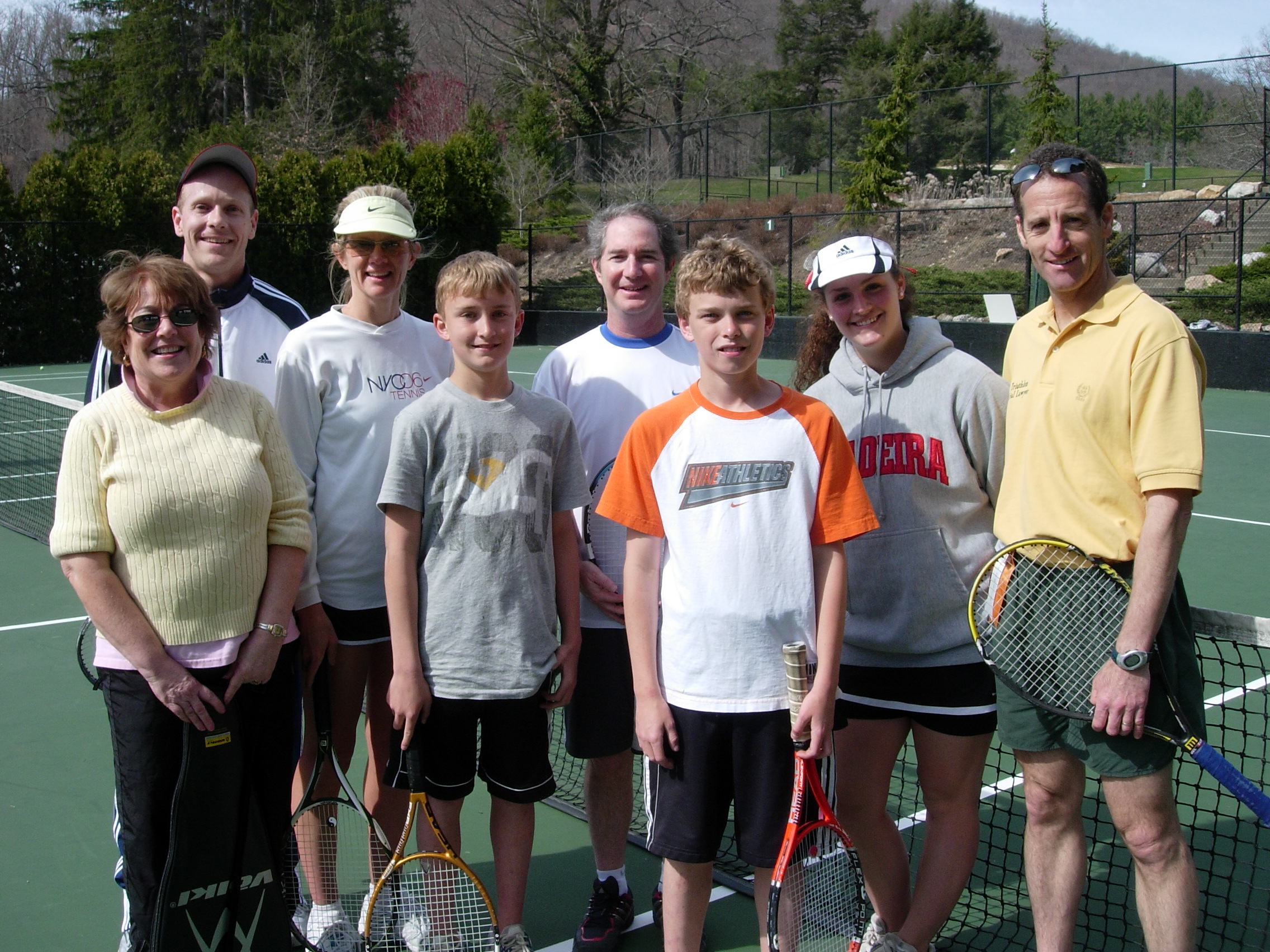 Shown here are the happy participants who did not freeze like the early morning runners ! Prior to the start of the afternoon tournament, Landau and his wife and oldest daughter ran in the cross country race in 30 degree weather ! Continuing his father, Norman Landau's tradition of athletic participation and success, Doug's middle daughter participated in horse back riding and skeet shooting. After she competed in the Skeet Shooting Competition, she hopped a bus to get to the Courts on time ("like daughter like father !"). Mrs. Landau kept track of the scoring, just as she keeps tract of the trust accounting at the Landau Law Shop.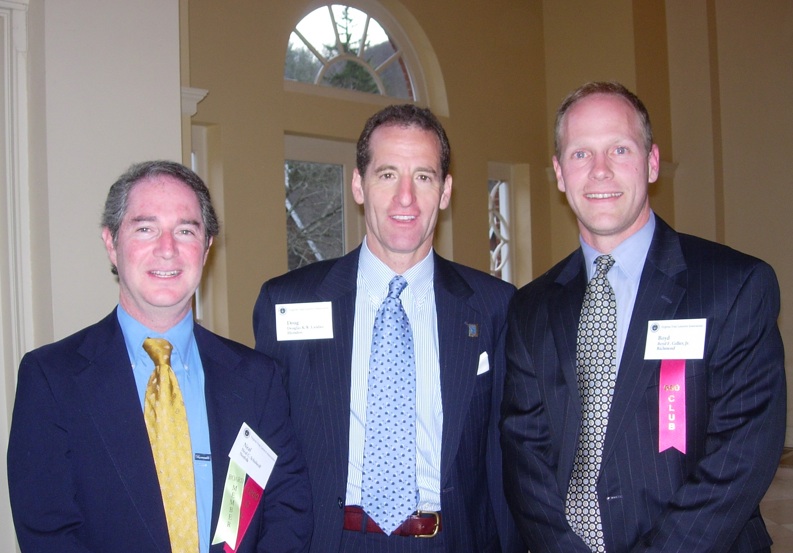 The TriathlonTrialLawyer managed to win the running competition, but the level of tennis was very high, and he ended up as the third place male. He is shown below with the Male Tennis Winner, Boyd Collier, Jr., of Richmond, on his right, and runner-up, Neil Shulwolf, who like Landau, is a University Of Miami (FL) Law School graduate. On the women's side, Beverly Mason won the most games, male or female, and the runner up was none other than Doug Landau's daughter, who is a junior in High School, where she plays on the Madeira Varsity Tennis and Soccer teams. And yes, Doug's daughter won more games than he did, and will not likely let TheAthletesLawyer forget it anytime soon !