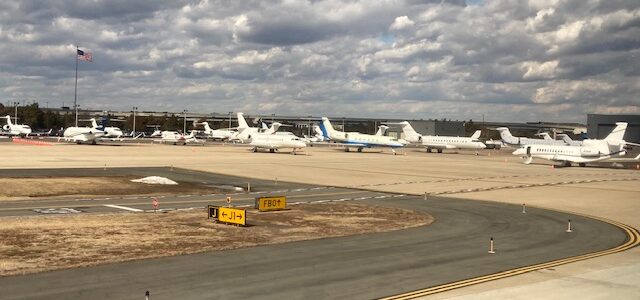 Representing Families of 9/11 Flight Crew and Passengers
Representing Families of 9/11 Flight Crew and Passengers
Doug Landau is particularly sensitive to reminders of the fateful day that is 9/11. Landau has successfully represented the families of the pilot, senior flight attendant, and passengers who lost love ones on 9/11 when terrorists crashed their jet into the Pentagon.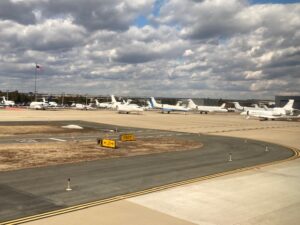 "It is probably the most famous work injury date in decades. I still cannot get over the fact that the airlines did not file the requisite Worker's Compensation accident report with the Virginia Workers Compensation Commission. The Pentagon is physically located within the Commonwealth of Virginia. The Commonwealth required accident reports to be filed within 30 days notice of an event. However, American Airlines had not filed the "Employer's First Report " of the accident until we got involved, nearly 2 years after the crash. Fortunately, we were able to file all the claims in Virginia and the District of Columbia within the two-year time limit, such that the families got all of the benefits which they were due."
Under Virginia law, in a fatal accident case, death benefits include:  
500 weeks of payments of compensation for wage loss;
Medical bills (with no deductibles or co-pays);
Funeral burial and transportation costs (up to the statutory maximum).
In addition, and due to inflation each year, we were able to get families cost-of-living adjustments (COLA), and their checks were markedly higher 7, 8, and 9 years post crash. The Airline injury team at ABRAMS LANDAU did not charge any attorneys fees for their work in those cases, as lawyer Landau felt it was important to do them as "pro bono projects." In literal terms, "pro bono"  means for the public good in Latin. "We shut down the entire office for several weeks when we were initially referred the cases right before the statute of limitations (the legal time limit to bring these cases) expired. We were able to perform "triage" to sort through which cases would not be under Workers Compensation; specifically cases that were already handled under the systems for military and federal government employees, leaving just those involving private employers," remarked Landau
"These cases we were successfully able to get under the protection of Awards, providing for benefits for the widow, widowers, and their children. The money paid out under these Awards were free of state, local and federal taxes. While they do not come close to compensating for the deaths of the families losses and grief, they certainly add up to many hundreds of thousands of dollars. There were settlement offers, but the discounts the insurance company sought were too much for us to recommend to our grieving clients."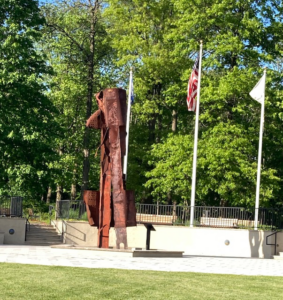 Recently, Landau was traveling through Morris Plains, New Jersey, on Route 202. While traveling on  Littleton Road, Landau saw an unusual image. It was a 9/11 memorial, appearing created by some of the mangled steel from that fateful day. It brought back the memories and sadness of trying to help all those families with lost loved ones due to the Al-Qaeda terrorists' suicidal mission. Hopefully, with ramped up airport security, TSA advances in surveillance, and other updates in intelligence, we will not see a repeat of such a tragedy.
If you or someone you know looking for has been injured at an airport or on board aircraft, and there are questions as to the laws that apply, please contact us at frontdesk@landaulawshop.com or call (703) 796-9555 right away!