Drone Strikes Jet in the UNfriendly Skies Around the International Airport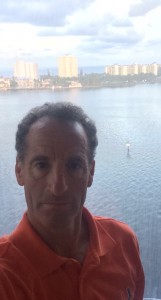 Just weeks after Doug Landau warned of the dangers of "Rogue Drones" and gave a presentation on "Drone Law" at the convention of American Trial Lawyers, a suspected drone struck a British Airways airliner. The international jet was beginning its landing at Heathrow Airport when it was hit.
The aircraft's pilot reported to police that the front of the jet was hit on their return from Geneva, Switzerland on Sunday. The craft landed safely at the Heathrow Terminal with 132 passengers and five crew members aboard. Engineers examined the Airbus A320 and cleared it for its next flight. Nevertheless, this is precisely the dangerous conduct that lawyer Landau warned about in his multi-media presentation to the American Association for Justice, which has many members from England and other Commonwealth countries.
Landau's presentation, "Who is Liable for Making the Skies Unfriendly ?" examined the explosion in popularity in recreational and commercial drone usage.  Lawyer Landau's presentation pointed out the fact that the government was playing "catch up" to respond with laws and workable safety protocols after a number of "near misses" at American airports.
According to the British press, no arrests have been made, but the investigation continues. "Thankfully the aircraft landed safely but the incident highlights the very real dangers of reckless, negligent and some times malicious use of drones," Chief Superintendent Martin Hendy, head of Metropolitan Police Service's Aviation Policing Command, said in a statement. "We continue to work with the Civil Aviation Authority and other partners to tackle this issue and ensure that enthusiasts who fly drones understand the dangers and the law." Landau notes that if the technology exists to track cell phones and trucks, why can't drones be tracked so as to avoid crashes with large commercial or military jets ? 
The Civil Aviation Authority (the equivalent of the US Federal Aviation Administration) stated, "It is totally unacceptable to fly drones close to airports and anyone flouting the rules can face severe penalties including imprisonment." Rules for drone pilots in the UK include making sure that these unmanned flying devices are always within the operator's line of sight, not flying above 400 feet (122 meters), and staying away from airports and aircraft. British Airways stated, "Safety and security are always out first priority and we will give the police every assistance with their investigation."
Everyone at ABRAMS LANDAU hopes that whomever was operating this drone is apprehended and that this incredibly dangerous behavior is dealt with by the courts in an appropriate manner.