Cargo Crew Members May Bring Personal Injury Cases As Well As Workers Comp Claims for Airport Injuries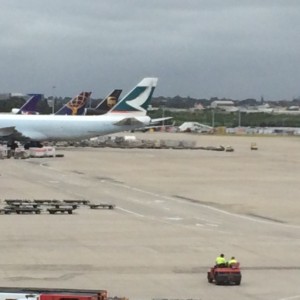 While passenger jet flight crews can maintain workers' compensation claims when injured on the job AND also bring a "third party case" against the unsafe wrongdoer, cargo crews may not know  they also could have this double-barreled legal protection.
A workers' compensation claim can cover a cargo airline employee's medical bills and some wage loss.
But if a crash at the airport was caused by someone not working for the victim's employer or in "the same trade or occupation," then a lawsuit might result in additional reimbursement for the disabled person's losses.
Washington Dulles International Airport injury lawyer Doug Landau notes, "though the injured worker must pay the comp carrier back on the money paid for medical care, wage loss, or permanent injury, the long-term disability and permanency Awards we have won for our airline clients mean they still net significant money from a third party negligence case."
Lawyer Landau adds, "knowing how to win the workers' comp claim AND also negotiate the compensation insurance company's lien (a legal "IOU") can result in significantly more money winding up in the injured airport employee's hands."
Retaining a firm that can help with BOTH the comp AND the personal injury case in this specialized area of law is both economical and smart, as there are savings to be had for the injured airline cargo worker by having both cases handled under one roof.
If you or someone you know is an airline cargo crew member injured in an airport accident and there are questions as to what laws apply email or call Abrams Landau, Ltd. at once (703-796-9555).