Why Do Some Airlines Insist on Termination as Part of a Workers' Compensation Case Settlement?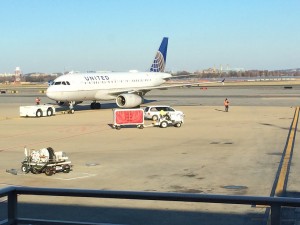 Why would an injured airline employee be let go after suffering an on-the-job injury?
The answer is simple:  Insurance companies for airlines are "risk averse."
Experienced airport and airline injury lawyer Doug Landau notes that in cases where there is a significant permanent injury to the employee, several airlines will insist — as part of a compromise settlement — the injured worker's employment be terminated.
For example, if a luggage tug driver injures her lower back in a crash on the airport operations area (AOA), and then seeks to settle her case for $83,000, the airline may want termination as one of the terms, arguing if she continues to work for them, and has a subsequent on-the-job lumbar spine injury, they will be "back to square one," and out their $83,000 lump sum payment.
Airlines are increasingly asking for a "full and final settlement."
Lawyer Landau notes that this enables the insurance companies for the airline or airport to limit their exposure. In other words, the insurance companies for the airlines and airports want to know they are paying a certain sum on a certain date, and they will not be revisited for further payments to the same body parts for the same person.
That is why it is critical for injured airline and airport workers to retain experienced, knowledgeable counsel, who actually try cases involving airport injuries, in order to achieve the best results under the circumstances.
If you or someone you know has been injured while working for an airline, at an airport, or on an aircraft, and there are questions as to what laws apply, email or call Abrams Landau, Ltd. at once (703-796-9555).