More Success for Constitutional Law Scholars at Rachel Carson Middle School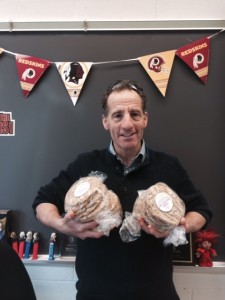 Keen to show that last year's state championship, regional win, and national championship third place finish were not "beginner's luck", Herndon lawyer Doug Landau was eager to volunteer at the Rachel Carson Middle School in Herndon, Virginia.
Landau has an all new crop of junior high school students to help with their understanding of government, civics, and the United States Constitution.
On Tuesday and Thursday afternoons, Landau travels from his Law Shop in the downtown historic area of Herndon, to the school located off Route 28 and McClearen Road, not far from Dulles International Airport (IAD).
As a trial lawyer with an active practice where he actually tries cases in court, Landau is uniquely qualified to assist these young scholars with their public speaking.
All of their hard work has paid off. The Rachel Carson Middle School teams that entered this year's "We the People" competition won the state of Virginia again!
In addition, the team also won Regionals and qualified for the National finals this year!
Stay tuned for more success from this group of bright young scholars!