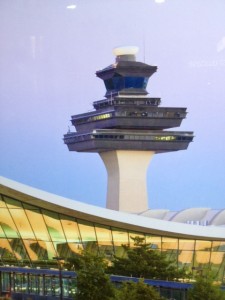 An elderly couple in Chicago escaped with their lives and suffered no physical injuries when a small cargo plane crashed into their home on November 18.  The plane missed hitting the couple, ages 84 and 82, by just inches.  But what a frightening scene that must have been!
They have filed a lawsuit against Central Airlines, the Kansas-based airline company that owned the plane.  The couple's lawyer issued a statement saying, "The emotional trauma has been devastating to them.  Hearing, seeing and feeling an airplane crashing just inches away from them has caused severe emotional distress."
According to an article published by CBS Chicago, the suit claims the airline was "negligent in failing to execute a proper take-off and landing; maintaining a sufficient altitude; adequately monitoring the altitude and airspeed; and maintaining, inspecting and controlling the plane."
The facts of the crash as known today are this:  The 47 year old pilot had just taken off from Midway airport when he contacted the control tower by radio to report having trouble with the left engine.  He was cleared to return to the airport but then dropped off the radar about a half mile from the runway.  Shortly thereafter, the plane struck the couple's home.  The pilot was killed.
A careful investigation will surely follow of the plane itself, the craft's maintenance records, radar reports, voice recordings, etc. to determine who is to blame for this accident.
Virginia airport and airline crash attorney Doug Landau and his team at the Abrams Landau, Ltd. law firm will be watching this case.  Lawyer Landau was just contacted about a house that was wrecked in a crash here in Virginia.  Apparently a drunk driver lost control and struck the house so hard it knocked the dwelling off of its foundation !
For more information about airline accidents or airport incidents, contact Abrams Landau by email or phone (703-796-9555).