Time is of the Essence in Airport Injury Cases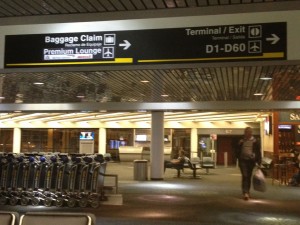 Airport injury cases are no different from any other premises liability cases.  If you are injured at an airport, there are certain steps you should take immediately:
Inform the airport management of your injury.  If an incident report is filed, take a copy with you.
Ask airport management to secure video tape images of the incident in which you were injured.  Take pictures, too, of the location of the incident.
Look around for any witnesses and make sure their contact information is included on the incident report.
If you left without notifying management, go back and let them know.
Seek medical attention right away.
Avoid giving any tape recorded, written, or other statements.
Contact a licensed injury lawyer right away, particularly one who has frequent dealings with airport and/or transportation authorities.
An experienced attorney — one with actual experience trying cases on a regular basis — will prove invaluable as you move forward.  For example, the airport injury team at Abrams Landau knows from direct experience working with the risk management office of the Metropolitan Washington Airports Authority (MWAA) that video footage from the airport premises is kept for a maximum of 15-30 days.  Beyond that point, you will likely be hard-pressed to find any official video evidence of your accident.  Lawyer Doug Landau and his staff can help you secure access to surveillance tapes before they are recorded over.
If you or someone you know has been injured at an airport and there are questions as to what laws apply, email or call Abrams Landau, Ltd. at once (703-796-9555).