Disaster Preparedness at Dulles Airport
Lately the news has been full of reports of near-misses and minor collisions between airplanes at our nation's airports.  Most recently, two taxiing planes clipped each other's wings at Newark airport in New Jersey.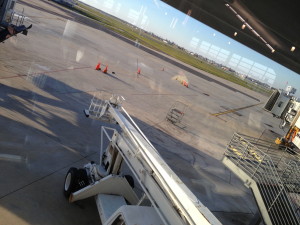 That is why Herndon airport injury lawyer Doug Landau was encouraged to read about this summer's safety drill conducted at Washington Dulles International Airport ("IAD").
The drill, conducted by the Metropolitan Washington Airports Authority (MWAA), ran from 8:45 am until noon and did not disrupt regular airport operations.  The simulated airport accident served not only to test the airport's emergency response plan, but also to train airport and emergency personnel in a hands-on exercise.
According to news reports, the drill was made more realistic by including the following:
a security breach
an airplane on fire
a commercial plane veering off the runway with broken landing gear
emergency vehicles responding to the scene
volunteer actors simulating injuries sustained from the incident
 "I applaud MWAA for taking steps to make our airports safer," says Landau.  "Accidents are just that — accidents.  Nobody means for them to happen, but having in place a sound plan for emergency response is key to minimizing the impact on airport workers, airline passengers, flight attendants, pilots, and visitors to the airport."
If you or someone you know has been injured in an accident at an airport and there are questions as to what laws apply, email or call Abrams Landau, Ltd. at once (703)796-9555.