National Transportation Safety Board (NTSB) recommends Federal Aviation Administration (FAA) prohibit use of electronics by airline crew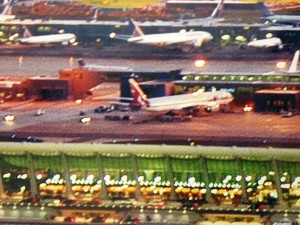 After a pilot's texting was found to contribute to a fatal helicopter crash in 2011, the National Transportation Safety Board (NTSB) issued a recommendation to the Federal Aviation Administration (FAA) that it prohibit crew members aboard commuter and on-demand service flights from using portable electronic devices for non-operational uses while the aircraft are operating.  The NTSB also recommended that the FAA require flight operators to review their general operations manuals and pilot training materials to ensure that they adequately address the hazard.  Read the full NTSB report here.
Experienced aircraft crash attorney Doug Landau believes this to be an important step toward improving air travel safety.  "It is an undisputed fact that texting while operating a motor vehicle is dangerous.  The same should hold true for operators of aircraft.  Distracted flying can lead to catastrophic consequences.  The pilots and crew of an aircraft have a duty to protect the souls on board their flight by being entirely focused on the critical jobs of safely prepping, flying, operating, and landing the craft," says Doug.
If you or someone you know have been involved in an airline crash involving a distracted crew member and there are questions as to what laws apply, email or call Abrams Landau, Ltd. at once (703-796-9555).