Dulles International, Reagan National Airports Closed Due to Storm; Law Shop Open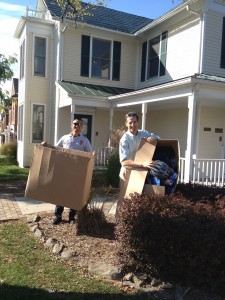 The Metropolitan Washington Airports Authority reports that all major airlines that serve the Washington D.C. region's two major airports have canceled flights until further notice due to Hurricane Sandy. The airports themselves technically remain open. But the Metropolitan Washington Airports Authority ("MWAA") is urging passengers not to travel to the airports until flights resume.  Even if the runways were not flooded and visibility obstacles overcome by use of on-board instruments, the high velocity winds would have made for dangerous flying conditions.  So far, we are unaware of any injuries at either Dulles or National Airports, and MWAA's wise decisions have kept airline employees and travelers safe.  The Herndon law firm ABRAMS LANDAU is also technically open, though we have been operating at reduced staff levels due to school cancellations, road conditions and other safety issues.
Please continue to send us faxes, e-mails, letters (our US Postal Delivery person made it yesterday, albeit several hours later than normal, and we did receive FedEx, but not UPS !) and know that we will endeavor to respond as quickly as we can.  Herndon Reston area injury lawyer Doug Landau appreciates the fact that disabled clients are being smart and safe in this weather by continuing to make telephone conference appointments to discuss their cases, rather than playing "telephone tag."  The ABRAMS LANDAU team encourages clients and their families communications, and having an appointment to speak with Mr. Landau at a time certain promotes efficient case work, safety and focus on the issues. Many smart clients even send their questions ahead of time via e-mail, text or fax.  They are pleased when they get swift answers to their legal concerns and direction as to actions to be taken to win their cases.  If you have a question about your (or a loved one's case), call, e-mail or fax us today !