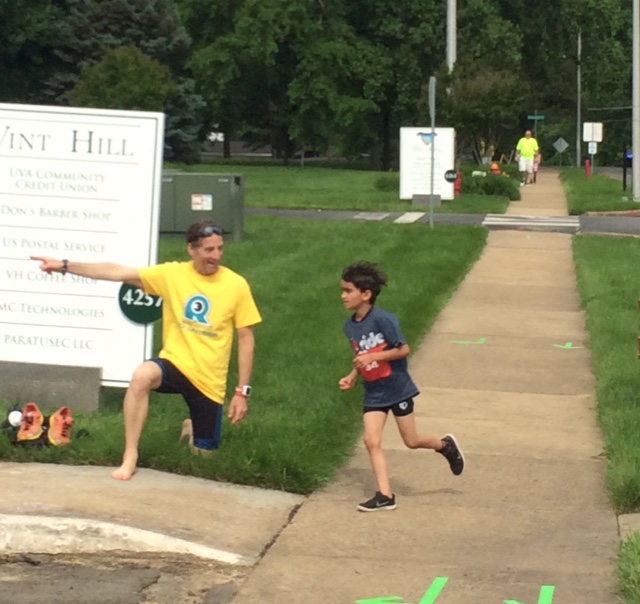 Rev 3 Salute Tri Saluting our Military for Memorial Day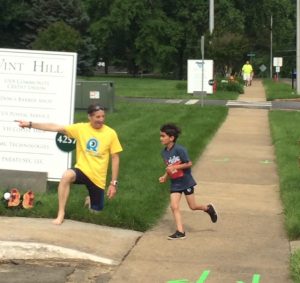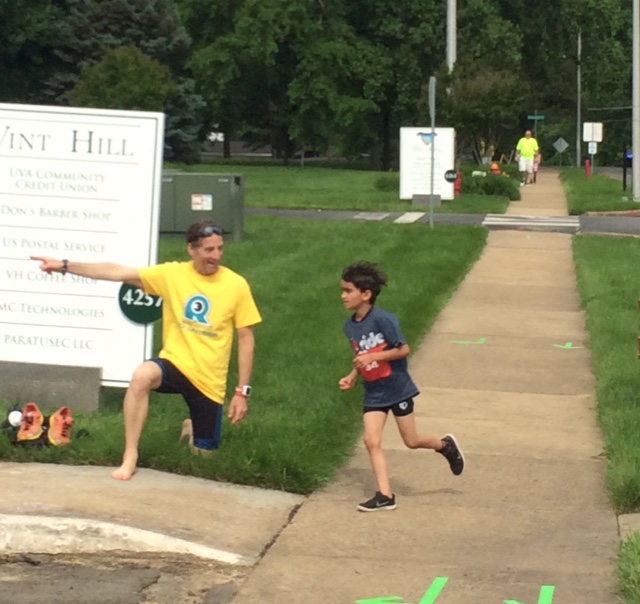 The Rev3 Salute Tri sprint triathlon in Fauquier County boasted beautiful weather, friendly race staff, a safe staging area, and athletes as young as six years old! There were teams from Charlottesville, Richmond, and Northern Virginia. Prior to the Rev3 involvement, this was a Bristow Swim and Triathlon (BRATS) event.
Apropos to the day before Memorial Day, the event was a chance for participants to salute to military personnel and veterans.
Held on a former military base, this was an ideal set up for the kids' races, which are over 10 and under 10, during which Doug Landau acted as a run course volunteer. In years past he has been a bike course safety Marshall, but a slight change in the course set up and airplane flight the same day to the West Coast necessitated the change.
Landau did well in the Rev3 races Westfields, and recommends the Rev3 race later this summer, formally known as the BRATS "summer sizzler" scheduled for July 17 at the Vint Hill Pool and surrounding community in Warrenton, Virginia.
Landau had previously was the Masters champion, as well as an age group winner. However, having torn a muscle at the Richmond sprint triathlon several weeks ago, he has not been doing any dryland running, and none of the intense training he would normally undertake in preparation for the National Championships at the end of June.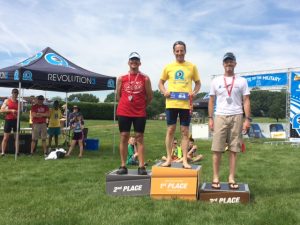 Nevertheless, with only swim training, water running, and some light indoor cycling under his belt over the last month, he was able to easily win his age group and be competitive in the race. He looks forward to possibly taking on the Marine Corps 10K obstacle challenge at Camp Pendleton when he travels with his son to Balboa Naval Hospital in San Diego California, following Ensign Zachary Landau's graduation from medical school.
Thereafter, Landau is registered for the mid Atlantic Olympic distance triathlon championships in Jamestown, Virginia.  It is likely that Landau will not be able to race full out because of the distance, injury recovery, and his overall goal of once again finishing in the top group, repeating as an All-American triathlete, and scoring well into the top 20 the sprint triathlon national championships in August.
Just as with his trial practice, sometimes short-term concessions are necessary in order to achieve long-term goals.
Landau's race, court, and teaching schedule can be seen in the Abrams Landau, Ltd. newsletters, as well as the client education section where newsletters are saved on the Landau Injury Law website.