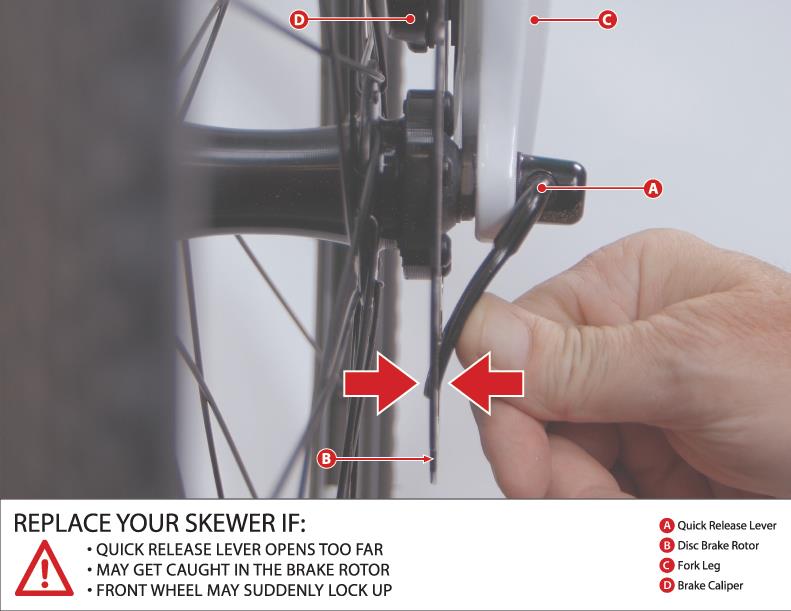 Rocky Mountain Bicycle Recall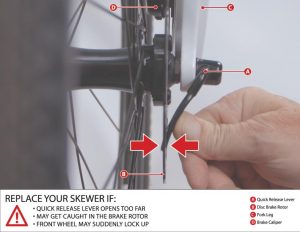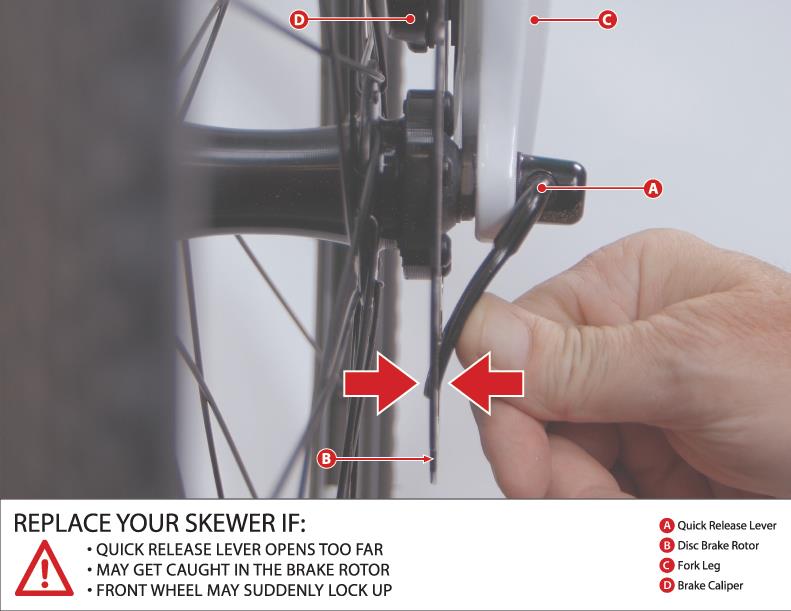 Bike safety lawyer Doug Landau took note of a recent recall involving 17,300 Rocky Mountain bicycles in the U.S.  The affected bikes have an issue with the front disc brakes.  Having been involved in a sudden stop caused by a front wheel malfunction, Doug Landau knows how dangerous such a defect can be.  Luckily for lawyer Landau, he only sustained scrapes and bumps.
The bikes in question are 2003-2016 models of Rocky Mountain cycles equipped with front disc brakes and a black or silver Quick Release (QR) lever on the front wheel hub.
According to the Consumer Product Safety Commission,  an open quick release lever on the bicycle's front wheel hub can come into contact with the front disc brake assembly, causing the front wheel to come to a sudden stop or separate from the bicycle, posing a risk of injury to the rider.
If you have this bike, you should stop using it and bring it to an authorized Rocky Mountain dealer for a free installation of a new quick release lever on the front wheel.
Contact Rocky Mountain:
Toll-free at 800-663-2512 from 9 a.m. to 5 p.m. ET Monday through Friday
Email at

info@bikes.com

or online at www.bikes.com and click on Safety/Recall at the bottom of the page.
If you or someone you know has been injured when using a defective bicycle or other sports and recreation product, email or call Abrams Landau, Ltd. at once (703-796-9555).