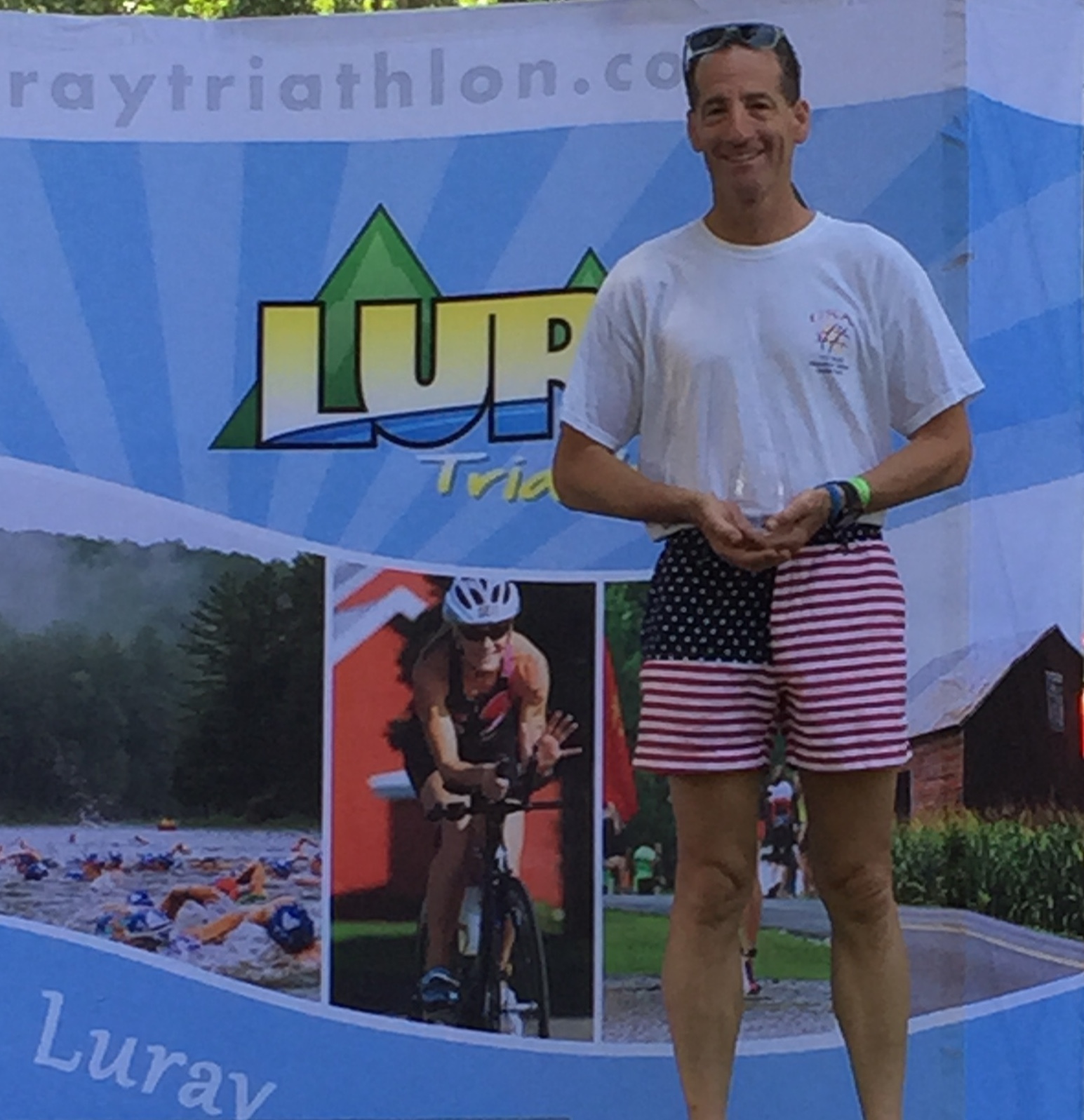 Mid-Atlantic Regional Championships Features the Best Professional and Amateur Triathletes in Luray, Virginia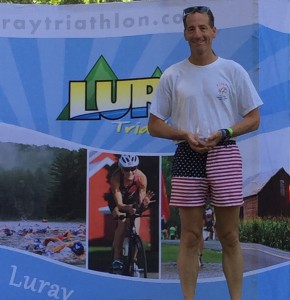 With several thousands of dollars in prize money and a challenging, hilly race course, Racine MultiSports' Luray Sprint Triathlon was the place to be Sunday. Now in its 10th year and set in the scenic Shenandoah Valley near the friendly town of Luray, this weekend of racing is worth the trip for athletes looking to test their mettle against the best competitors on the East Coast. Herndon Virginia lawyer Doug Landau had twice participated in this Page County event, with a hand-etched goblet and podium finish.
Athletes started with a one loop 750m meter swim in Lake Arrowhead, which was followed by a climb out to a 27Km bike ride through the bucolic fields of Page County. The 5Km run was an out and back with rolling hills and some shade and trail. Athletes also had the option of competing in the AquaBike (swim + bike only) category.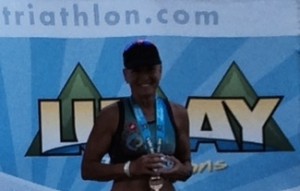 Elite and top amateur athletes went head-to-head in what made for exciting races to watch and fast finish times. The Luray Triathlon enabled athletes to see the Town of Luray and County of Page. Lawyer Landau thought that the volunteers were wonderful, as were race staff who help make this race fun.
Race Director Ken Racine put on a first-rate event. Landau had a pretty good day at the Mid-Atlantic regional short course championship. A podium spot despite: driving over 4 hours for appointments and packet pick up; having to off load is bike from the truck returning from the National Championships at 3:00 Saturday afternoon; a pedestrian swim that put him back in the pack; a technical problem that forced him to get off of his bike; and, a lack of familiarity with the run course. As usual, no one passed him on dry land and he did not feel sore or tired afterwards.
Landau remarked, "I do like the useful bottle stopper/finisher's medal. Finishing 31st out of some 400 racers, including pros, made for a good day. He was 3rd in his division in each endeavor behind 2 superb Masters athletes. Landau's overall numbers were: 132nd in the swim; 12th place in the 1st Transition; 33rd on the bike; 19th in the 2nd Transition; 31st on the run on a very rough & hilly rural course. For full results, click here.
Bottom line, "It was a lovely venue, scenic drive and a chance to visit with (and race against) my friends and some of the best pro
and amateur triathletes in the country."