Reston Bicycle Club Annual Swap Meet and Social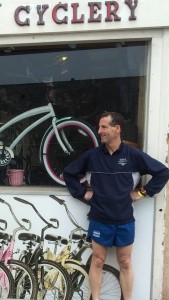 NEW DATE!  Original event postponed due to weather!!  NEW DATE: March 22, 2015.  Details below!
Have you ever been to ArtSpace in Herndon, Virginia?
It's a very cool community art gallery created and supported by art lovers in the Herndon area.  Located at 750 Center Street, ArtSpace is just down the road from the Abrams Landau, Ltd. office.
Later this month, ArtSpace will be the venue for the Reston Bicycle Club's 3rd Annual Swap Meet and Social.
This annual event is an opportunity for bike enthusiasts to get their hands on gently used "must have" equipment, as members of RBC prepare for warmer weather with a little "spring cleaning."
Herndon bike crash attorney Doug Landau believes the Swap Meet is a win-win — those looking for equipment can pick some up at a reasonable price, and those looking to upgrade, downsize, or just clean out their garage can do just that!  Recycling gently used cycling equipment is great for the entire community.
And, there will be free beer, wine, and soda!
Here are the details:
Date: Sunday, February 22, 2015  Weather canceled this event.  New date:  Sunday, March 22, 2015
Time: 3-6 pm
Place: ArtSpace Herndon – 750 Center Street in Herndon, VA
Cost: Bring an appetizer to share.
RSVP: Click here.
Hope to see you there!